DFW's Trusted Leader in Restoration and Clean-Up, Since 1976
24/7 Emergency Services
Over 66,200+
Successful Restoration
Projects Complete
24/7 Emergency Services
Free Estimates
Work Directly with All Insurance Companies
Bounded & Insured
Stains from Water Damage Removal in Dallas/Fort Worth, TX
Any type of water damage, including leaks from appliances, roofs, burst pipe damage, flood, or plumbing overflow cleanup, is the cause of stains in your house. The value of your property may be drastically lowered if it has been damaged by water, and the visual impact may be very unappealing. Don't get panicked!
Dalworth Restoration has been offering industry-standard stains from water damage removal services. Our licensed technicians will leave no stone unturned to remove the stains from water damage on your property. Since 1976, we have been a familiar name in the Dallas/Fort Worth, Texas, area.
Our technicians provide superior water damage restoration services as per the ANSI/IICRC S500 water damage restoration standards. If you are willing to obtain our services, then don't hesitate to call us at 817-203-2944 or click this link.
The Stains That You Need to Notice for Structural Damage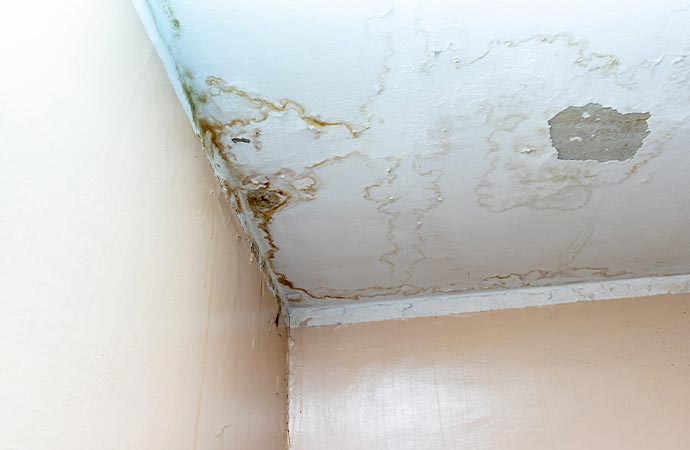 Water may be terrible to us despite how necessary it is to us. One of the most irritating issues a homeowner or business owner can face is a water stain. All water, whether it comes from your city's water supply or a well, will become stained over time.
It isn't uncommon to observe these stains on drains, faucets, and other water-using tools, and they can be hard to get rid of because they need frequent cleaning. When it comes to your expensive plumbing tools, stains can be a sign of underlying problems that might not be visible.
If you do not detect water stains, it can cause severe structural damage. Now, let's take a look at the sorts of stains you might experience:
Blue-green water stains
White staining or spotting
Dark brown or black water stains
Orange or red water stains
Yellow water stains
Why Should You Choose Dalworth Restoration?
At Dalworth Restoration, our expert customer service team is prepared to provide you with a fast response and is available 24/7 to answer your queries. Our services are available in Boyd, Aurora, and Newark.
We also offer structural restoration, roof water damage and roof leak repair, and wet insulation removal and repair services. Contact us online or call us at 817-203-2944 to get our assistance.