DFW's Trusted Leader in Restoration and Clean-Up, Since 1976
24/7 Emergency Services
Water Damage Restoration at Celeste Junior High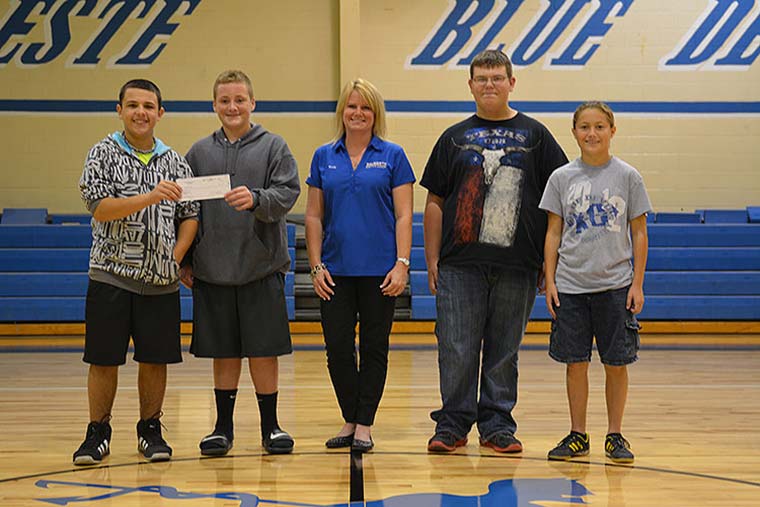 Dalworth Restoration received an emergency call on a recent Sunday afternoon from Celeste Junior High in Celeste, Texas. The school's gym was flooded and our water damage restoration team was immediately dispatched to assess the damage and restore the affected area to pre-flood condition. When our technicians arrived at the school, they found that a burst water line in the locker rooms' toilet was responsible for the flooding and affected not only the gym, but also the locker rooms and the coaches' offices. Luckily, the flood was localized and did not travel to the rest of the school due to the sunken gym floor that contained the floodwater.
The gym floor was covered by three inches of water. Our crew extracted the water and set up powerful air blowers and dehumidifiers to thoroughly dry the area. However, as the water damage was pretty extensive, the gym floor had to be demolished and replaced. Floor demolition was a massive task since the floor had four layers, all of which needed to be removed. The floor consisted of two layers of plywood, one layer of sound absorbing material and one layer of hardwood.
Dalworth Restoration completed this flood cleanup and repair job in a timely fashion and with as little interruption to the school's activities as possible. We met the school's principal, Staci Beadles, and the superintendent, Ricky Beadles, who were impressed with our work.
During this project, we had the chance to meet some of the 131 students of Celeste Junior High. They made such a positive impression that we wanted to do something nice for them. We made a $1000.00 donation to the children of the school. The principal mentioned the donation could possibly go toward taking the students on a field trip to downtown Dallas to attend a museum, but no definitive plans were made at that time. Nonetheless, both the children and the principal were pleased and thankful, which made us happy as well.