DFW's Trusted Leader in Restoration and Clean-Up, Since 1976
24/7 Emergency Services
Over 68,150+
Successful Restoration
Projects Complete
24/7 Emergency Services
Free Estimates
Work Directly with All Insurance Companies
Bonded & Insured
Josh Hobbs - New BBB® Member Board of Directors at Fort Worth 
Dalworth Restoration is proud to announce that Josh Hobbs Production Manager of Dalworth Restoration and Dalworth Companies is a new Member of the Board of Directors at the Better Business Bureau Serving Fort Worth Texas -  and Tarrant, Johnson, Hood, Somervell, Wise, Parker, Erath and Palo Pinto Counties - a non-profit dedicated to promoting and advancing trust in the marketplace.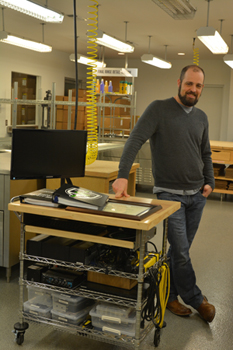 "I am proud to be a Member of the Board of Directors at one of the oldest Better Business Bureau offices in North America and equally proud of our Dalworth Restoration being accredited by the BBB®," said Hobbs, "Dalworth Restoration is located in the heart of the Mid-Cities, and we look forward to developing our business and business relationship with North Texas consumers and the BBB® Fort Worth." As a family owned and operated company, we are looking forward to our 40th anniversary in 2016, and we look forward to providing fire and water damage restoration, cleaning and energy services to North Texas homeowners and business owners for many years to come."
BBB® Serving Fort Worth and North Texas
Originally founded North Texas in 1912, the BBB® has helped consumers find the most trustworthy companies with more than 100 million requests from consumers. Today, in the Digital Age the Better Business Bureau helps BBB® Accredited Businesses appear higher in Internet search engines and drive more traffic to their websites. For more information, visit www.dallas.bbb.org.
Dalworth Restoration Serving North Texas
Headquartered in Euless, Texas, Dalworth Restoration offers nearly 40 years of experience in the residential and commercial fire and water damage restoration, cleaning and energy industries making Dalworth a household name. We pride ourselves on our excellent customer service and high levels of customer satisfaction. Our experienced, high-quality professionals have been recognized for superior and award winning service by the media and consumers. Dalworth Restoration maintains an A+ Company Ranking with the BBB®.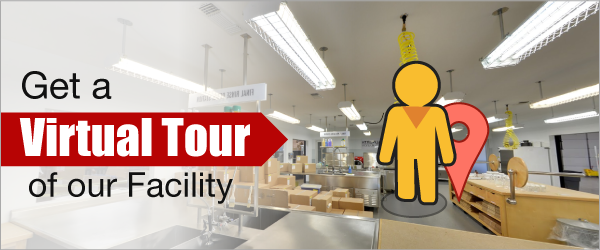 Virtual Tour of Dalworth Restoration Facility
Check out our 360-degree virtual tour of Dalworth Restoration.
Dalworth Companies - Dalworth Brand
An integral part of the Dalworth brand and Dalworth Companies since 1976, Dalworth Restoration is a leader in the fire damage and water damage restoration industry.
Dalworth Companies includes these restoration, cleaning and energy services companies: