DFW's Trusted Leader in Restoration and Clean-Up, Since 1976
24/7 Emergency Services
Hazardous Waste Training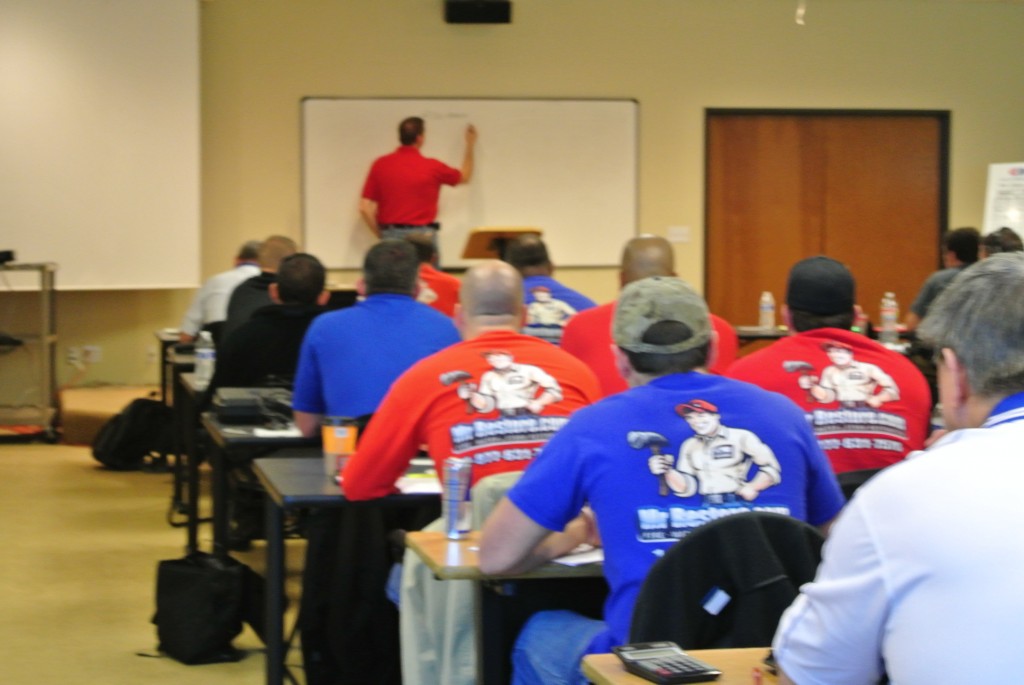 Hazardous Waste Training Class at Dalworth Restoration Dallas Fort Worth Facility. Courses are held at the Dalworth training facility on many subjects, including hazardous waste removal.
Dalworth Restoration hosted a hazardous waste training class in its Dallas Fort Worth facility on August 2nd-5th. There were a total of forty managers, supervisors, and technicians in attendance, including several Dalworth fire and water damage restoration employees. The class covered safety requirements that must be met in order for a company to assume hazardous waste cleanup responsibilities.
Such hazardous waste training classes are usually required by federal, state or local government entities, such as OSHA (Occupational Safety and Health administration) or EPA (Environmental Protection Agency). Private businesses must adhere to standard Hazardous Waste Operations and Emergency Response, or HAZWOPER, in order to undertake toxic waste cleanups. These companies are obligated to meet certain health and safety conditions, such as taking annual hazardous waste training classes and ongoing refresher courses, to be qualified to undertake HAZWOPER cleanups in both the private and public sectors.