DFW's Trusted Leader in Restoration and Clean-Up, Since 1976
24/7 Emergency Services
Why Certifications are Important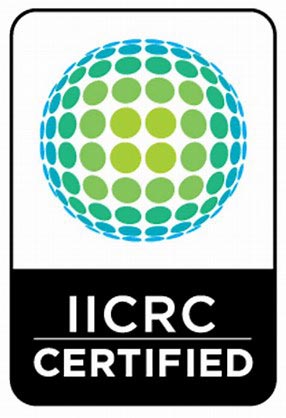 Why does Dalworth Restoration have such initials as BBB, IICRC, RIA and ARCS behind our name? Because certifications and constant reinvestment in training ensure that you are receiving true professional services.
Interesting fact: A large number of the "contractors" who show up following a major storm were in some other business the day before that storm. They may have been running a snow cone stand or worked as a salesman at a car dealership, but now they show up at your home claiming to be a "disaster specialist" or a professional roofer.
You have worked hard for your money, so you deserve to have someone honest and reputable work on your home or office. 
Here are some initials that should be quite meaningful to you:
BBB: Dalworth Restoration has an A+ rating from the Better Business Bureau. Not only that, but a member of Dalworth's executive team just completed his three-year term as a member of the BBB's board of directors for the Heart of Texas.
IICRC: The Institute of Inspection Cleaning and Restoration Certification, a respected trade organization that provides education and certification programming for the cleaning and restoration industry.
RIA: The Restoration Industry Association is the oldest and largest trade association representing the restoration and reconstruction industry, with over 1,100 member firms worldwide. RIA promotes the highest ethical standards, provides education and certification while helping establish industry standards.
ARCS: The Association of Rug Care Specialists is the recognized trade organization for the rug cleaning industry and focuses on enhancing the quality of rug care across the industry through its ongoing education and certification programs.
When anyone approaches you following a storm, ask for:
Their official name with the Better Business Bureau
Their physical street address and city
The length of time they have been in business
Any other names they have conducted business under
Official certifications that they have for their industry
The name of their owner
And NEVER give money up front for a restoration or roofing job.
If you ever have a question about a prospective contractor: Reach out to the Better Business Bureau by:
Dalworth Restoration is a proud member of the BBB, IICRC, RIA; and Dalworth Rug Cleaning is a member of the ARCS.