DFW's Trusted Leader in Restoration and Clean-Up, Since 1976
24/7 Emergency Services
Toilet Overflow in an Arlington Home
Customer: Lavenda G
Dwelling Type: Residential
Location: Arlington, TX
Service Provided: Emergency Service, Water Extraction and Structure Drying.
On September 24, 2015 at 10:50 AM Dalworth Restoration Deflood recieved an Emergency Service call from a client, Lavenda G , in Arlington TX. She had a Toliet overflow in master bathroom of her home. When our well trained technicians arrived onsite, they assessed the situation and explained in detail to Lavenda G the process in which they would extract the water.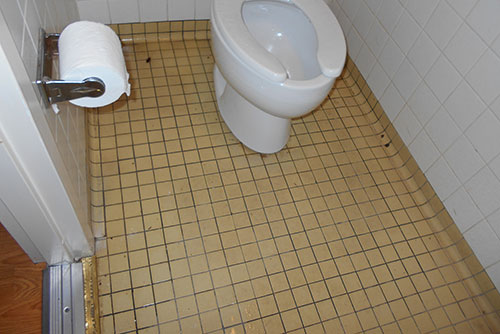 The Toilet overflow had affected almost the entire home, which included carpet, padding,vinyl floors, laminate wood floors,baseboards, sheetrock, cabinets, furniture and personal contents. Most of the home had laminate flooring, which had extensive water damage. Lavenda was advised after monitoring and checking the walls for Water Damage, Dalworth Restoration Deflood Crew would need to remove the baseboards and all the laminate wood floors. The following day our Dalworth Restoration Contents Crew came out and went from room to room taking inventory and pictures of Lavenda belonging. It took the Contents Crew a full day to pack out her home, regarding miscellanous items and furniture. The Contents were brought back to our facility to store, as the Emergency Service was being completed.
A few days of monitoring, checking walls and moving fans, the job was completed on September 30, 2015.Lavenda G was a satisfied client. She commented the Dalworth Team did an awesome job,and wanted to give thanks for the great customer service she received.
Dalworth Restoration Crews are ready 24/7 for your emergency. Give us a call today 817-203-2944 or fill out our contact form.