DFW's Trusted Leader in Restoration and Clean-Up, Since 1976
24/7 Emergency Services
Over 68,150+
Successful Restoration
Projects Complete
24/7 Emergency Services
Free Estimates
Work Directly with All Insurance Companies
Bonded & Insured
Roof Damage in DFW? We've Got You Covered!
With Over 40 Years Experience, Trust That Dalworth Restoration Will Restore Your Home Back to Pre-Loss Condition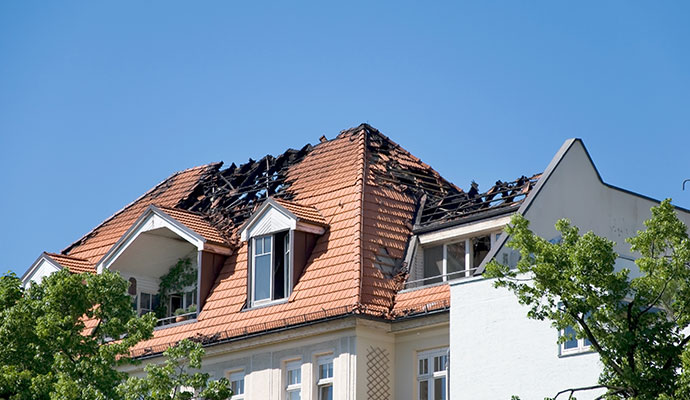 If you have lived in Texas for longer than a month, then you know how crazy and unpredictable the weather can be.Not only can the heat and humidity be atrocious, but heavy rains, hail, and tornados can all bring significant damage to your home or business.
Lucky for you, Dalworth Restoration has you covered - literally! We have been leaders in the restoration industry for over 40 years, restoring floors, walls, and interiors from fire, flood and mold damage. However, did you know that we can bring that same expertise and craftsmanship to your roof?
Let's say that you have chosen Dalworth Restoration to service your fire or water damage claim and your roof was impacted by the loss. Or perhaps while we are at your residence or place of business restoring the loss, we spot a potential problem with your roof. Either way, we have the ability to handle the reconstruction of your roof and bring it back to pre-loss condition.
And size does not matter! Losses big or small - we handle it all.
Our team of professionally trained technicians, certified in residential and commercial construction and restoration, along with our experienced project managers, superintendents and trade specialists, are there with you from beginning to end. Our crews will keep you informed every step of the way, leaving no stone, or rafter, unturned. And the responsiveness and customer service that our company is known for, will be evident from day one.
Keep in mind, Dalworth gives estimates, inspections, and consultations for reconstruction, remodeling and finish out services after a loss.
When fire, flood or storm damage occurs to your North Texas residential or commercial property, contact Dalworth Restoration — a restoration company you can trust to get the job done professionally and efficiently, to your expectations, satisfaction guaranteed.