DFW's Trusted Leader in Restoration and Clean-Up, Since 1976
24/7 Emergency Services
DFW's Trusted Leader in Restoration and Clean-Up, Since 1976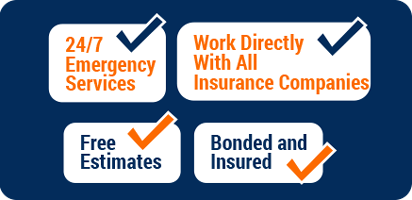 Disaster Insurance Claims Assistance for DFW, TX
North Texas is highly prone to natural disasters: tornado, flood, thunder, hail, and wind storm and the list goes on. Being a disaster-prone area, its residents are vulnerable to storm chasers who show up at your door after a storm with fraud insurance claims to take your money. Over that unawareness and complexity of insurance claiming process makes it harder for the Texans to get their desired amount.
That is why you need a professional licensed restoration company like Dalworth Restoration to help you not only in fixing your disaster-damaged property but also give you insurance claims assistance for FREE!
We are your local restoration contractor providing service since 1976. We work in Azle, Burleson, Crowley, Duncanville, Euless, Frisco, and all other Dallas/Fort Worth areas.
So Call Us Today At 817-203-2944 For Free Estimates And Inspection.
Dallas/Forth Worth Disaster Insurance Claim Obstacles
Most people are afraid to make claims as should something go wrong while making a claim, premium rates will go up or it will be canceled.
Most people cant file a valid claim due to a lack of clarity of insurance policies.
Most homeowners end up making unnecessary claims (for example, theft of a bicycle or a single broken window) instead of for significant events like a fire, hail or wind storm, or a fallen tree on your home. This leads to high costs and complications in the long run.
Those who do not file claims themselves often end up choosing the wrong Insurance Adjuster to file the claim which leads to claim failures.
Many fall prey to storm chasers who target elderly, or uninformed individuals with aggressive sales tactics and inflated charges.
Public Adjusters are specially trained for insurance claim dealing. But they have no special ability to expedite a decision, can't do much to improve the odds of approval, and they take 10% of your claim, possibly leaving you short of funds to complete repairs.
Many fail to pay the deductible which is illegal and going along with this scheme means you may be committing insurance fraud.
Many insurance companies routinely deny or underpay claims that should otherwise be paid. Due to the high cost and time-involvement of legal actions, only about 20% of denied claims are challenged.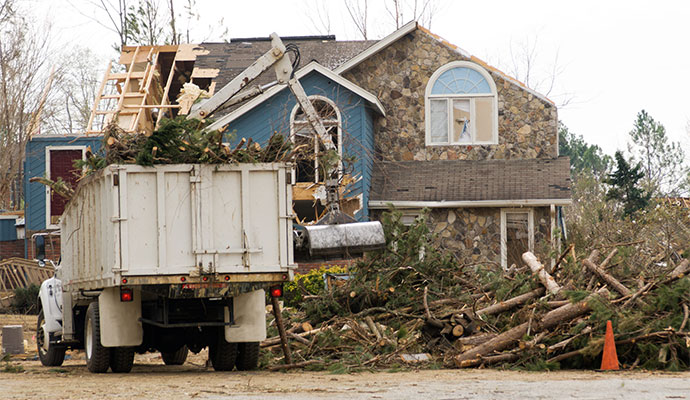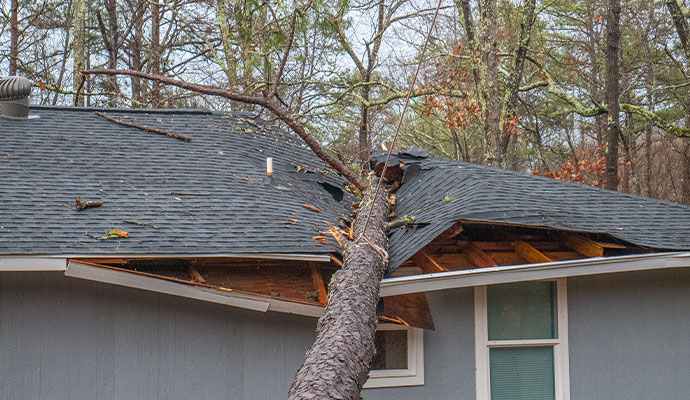 Local Restoration Contractor For Disaster Damage Insurance Claim Assistance
Choosing a local licensed restoration contractor to assist you in making disaster damage insurance claim has many advantages:
Restoration contractor who provides insurance assistance mostly does it for free.
Free inspection can help you determine the accurate level of storm damage done which then, in turn, can help you file a valid claim and avoid making invalid claims.
A local, licensed, insured and bonded storm-damaged restoration company will be more reliable and can be held more accountable than an outside contractor.
Reduces the expense of hiring a public adjuster.
Can help you with the understanding of the insurance claim process.
Insurance Claim Services Of Dalworth Restoration For DFW Residence
We bill and work directly with most insurance companies to file your claim for our restoration services while we are on-site for completing the job.
Our professional team will work with your insurance company to bill for all kinds of disaster damage insurance claims: Disaster clean up, the restoration plan, coronavirus disinfecting, and much more.
We also assist in issuance claims for other kinds of damages such as fire damage, water damage, mold damage, etc.
We work directly with your insurance company to come to an agreement on insurance coverage for our restoration services.
We'll verify with your insurance company the repairs, replacements, and upgrades covered by your insurance.
We'll also work with you to offer the best pricing on code and improvement upgrades not covered by insurance.
We provide service for both residential and commercial properties. Commercial properties we restore include Office Buildings, Hospitals, Hotels, Nursing Homes, Churches, Schools, Day Care Centers, Apartments, Health Care Facilities, Assisted Living, Rental, and many more.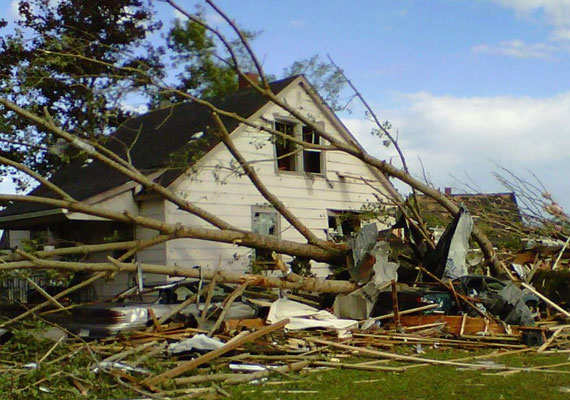 Why Choose Dalworth Restoration
Professional Service
Available 24/7 Everyday
Quick Response Time
Excellent Customer Service
FREE Inspections
FREE Estimates
Insurance Billed Direct
IIRC Certified Crews
State-Of-The-Art Equipment
So to get the best disaster damage restoration and free insurance claim assistance package for your home or business call us today at 817-203-2944 or contact online. Our 24/7 client service representatives will be there to help you in no time.