DFW's Trusted Leader in Restoration and Clean-Up, Since 1976
24/7 Emergency Services
Over 68,150+
Successful Restoration
Projects Complete
24/7 Emergency Services
Free Estimates
Work Directly with All Insurance Companies
Bonded & Insured
Smoke Stained Ceiling from Fire Damage in DFW
During a fire outbreak, smoke from combustion rises up and hits your ceiling, staining it black & covering it with soot. You may have tried wiping it clean but it is not that easy. Let the certified specialists from Dalworth Restoration restore your stained ceiling.
We are a licensed & certified fire damage restoration company serving Dallas-Fort Worth. We have the resources & knowledge to effectively remove the stain from your ceiling. Our services are available 24/7 for both homeowners & business owners. Return your property's indoor appearance to the way it was with the help of experts from Dalworth Restoration. Give us a call at 817-203-2944 or contact us online to restore your fire-damaged property.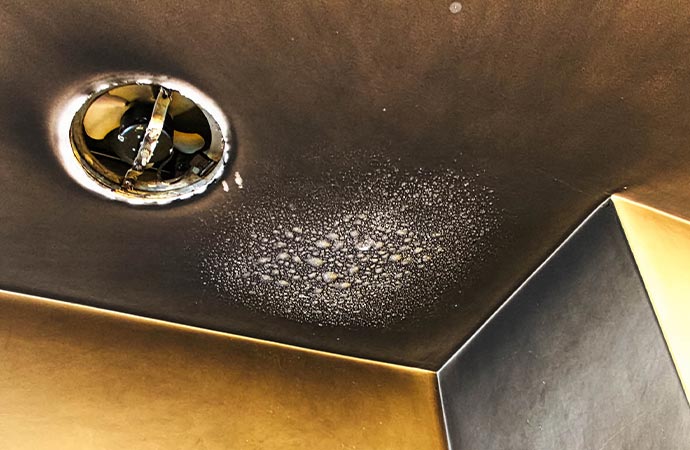 Removing Smoke & Soot Issues Since 1976
Smoke & soot are two byproducts of combustion, and can create a harmful indoor environment for your family. Smoke particles travel fast during a fire outbreak and cover many porous surfaces with soot. Long-time exposure to such environments can be fatal to human health. Health complications arising from soot may include:
Nose, & eyes irritation
Breathing issues
Asthma complications
Bronchitis
Coronary heart disease
Cancer
If your walls, ceilings, or other areas are covered in soot, it is recommended that you take care of it as soon as possible. Allow the IICRC-certified experts from Dalworth Restoration to clean & sanitize your smoke & soot-stained areas. We have the expertise to restore any damages regarding fire catastrophes.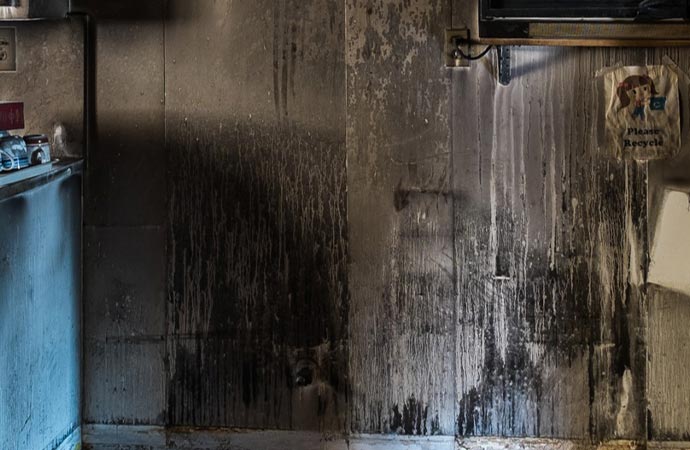 Additional Fire Damage Restoration Services We Provide
Dalworth Restoration has been serving the DFW community since 1976 with reliable restoration services for both homes & businesses. We can tackle every scenario of fire damage efficiently and help you recover quickly. Our smoke & soot restoration services include:
Contact Us to Restore Smoke Stained Ceiling
If you recently faced a fire accident, and have stained walls & ceilings, take action immediately to restore them before your family's health deteriorates. Our services are available 24/7 across Milford, Venus, Frisco, Rockwall, & other nearby areas within the Dallas-Fort Worth Metroplex. Call us at 817-203-2944 for emergency response and restore your smoke stained ceilings.