DFW's Trusted Leader in Restoration and Clean-Up, Since 1976
24/7 Emergency Services
Over 68,150+
Successful Restoration
Projects Complete
24/7 Emergency Services
Free Estimates
Work Directly with All Insurance Companies
Bonded & Insured
Warped Walls From Water Damage in Dallas/Fort Worth
Walls can warp for several reasons, which change depending on the kind of walls you have. Thus, it is crucial to consider what underlying problems could be at play. The sheetrock behind the wall starts to flex and curve when it absorbs too much water, which causes warped walls.
Warped walls are basically a sign that there is water damage in the house. Excessive warped walls can lead to severe structural damage, which needs extensive repair and will be costly. Don't worry!
The licensed technicians of Dalworth Restoration are ready to give you top-of-the-class warped wall repair in Dallas/Fort Worth, Texas, area. Our 24/7 response team is always available to respond to your calls. Give us a call at 817-203-2944 or contact us online to get our assistance.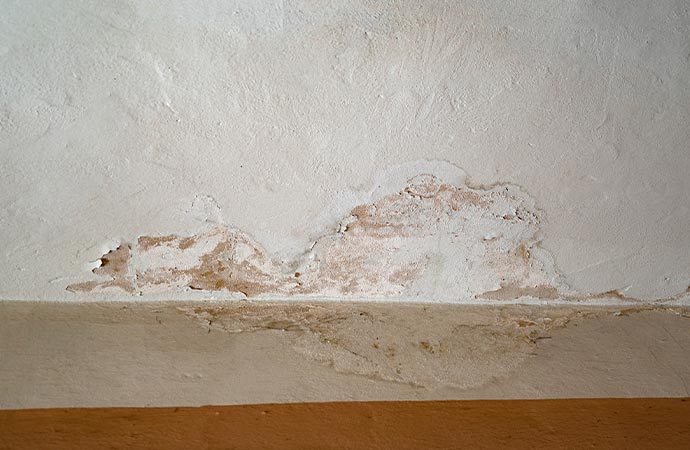 What to Do When Warped Walls Occur?
For cracks, chips, and repairs resulting from the effects of projectiles and heavy items, a straightforward patching repair will do great. However, some issues can be a sign of a deeper issue, such as structural deterioration or serious water damage.
These issues need extensive repair, and you will require to invest more to fix them. If you are not sure whether damage to the wall is a result of a deeper problem, you can hire a foundation repair company to assist you in figuring it out.
Choose Dalworth Restoration to Restore Your Structure in Dallas/Fort Worth, TX
Once you have found the warped wall, it is sensible to leave it to the skilled technicians of Dalworth Restoration for a quick recovery. Moisture may be the cause of wall warping, but typically there are warning signs that allow you to take action before you need to replace the wall totally.
Our team of experts has almost four decades of experience in providing industry-leading services. We serve the people of Boyd, Newark, Rhome, and Aurora areas with utmost priority. So, what are you thinking about? Contact us online or give us a call at 817-203-2944 to make an appointment with us.