DFW's Trusted Leader in Restoration and Clean-Up, Since 1976
24/7 Emergency Services
DFW's Trusted Leader in Restoration and Clean-Up, Since 1976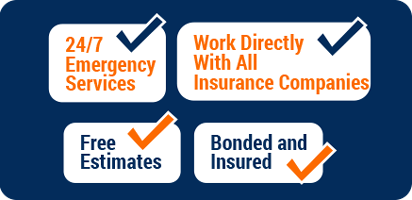 Emergency Board up Service in DFW
During a natural calamity such as fire, the extent of damage that can occur is unpredictable. It can damage your roof, meltdown glass windows, burn furniture, and many more. In such scenarios, the best way to prevent further destruction is to have a board-up service right away.
Dalworth Restoration is a leading restoration contractor in Dallas, Fort Worth, Addison, Balch Springs, Carrollton, Grand Prairie, Irving, Lancaster, or any other city in our North Texas Service Area. We provide all kinds of fire damage restoration services including emergency board up.
Our highly trained and experienced team of specialists will arrive quickly with all the necessary power equipment and supplies to stabilize and protect the structure, no matter the size, residential or commercial, no matter what happened. We won't leave the scene until we're sure the building and its contents are secure and protected from weather, animals, and vandals until they can be thoroughly cleaned and restored.
So if you need emergency board service anywhere and at any time in North Texas call us today at 817-203-2944 .
The Importance of Emergency Board-Up Services in DFW
Protection from the elements
Emergency board up can protect you from the elements of a disaster such as high winds, heavy rains, and debris. Broken windows, damaged roofs, and walls can let in fire, rain, snow, and wind to cause more damage to your interior and its contents. Water buildup can ruin flooring and carpet as well as damage electronics. Mold begins growing within just a few days, causing even more damage.
Protection from animals
A disaster-damaged home with open access (due to broken windows, roofs, and others) can let in many unwanted dangerous guests such as wild animals, dogs, raccoons, rats, and other pests. These will wreak havoc inside a building by tracking dirt everywhere, tearing up furnishings, urinate and defecating everywhere. An emergency board-up can protect you from such threats.
Protection from vandals
Another serious threat that lingers after a natural disaster is vandals. They can cause damage by breaking things and spray painting walls, stealing and much more. The building will be unoccupied at the time, and security equipment may be damaged or the power can be out, so they may get away free and clear.
Board-Up Services By Dalworth Restoration in DFW
Initial assessment of your property after storm or fire
Initiate board up plan to prevent further damage
Pre-planning board up to prevent hurricane or storm damage
Coordinate removal of board up for insurance adjuster accessibility
Coordinate the construction department for a smooth transition to repair sequence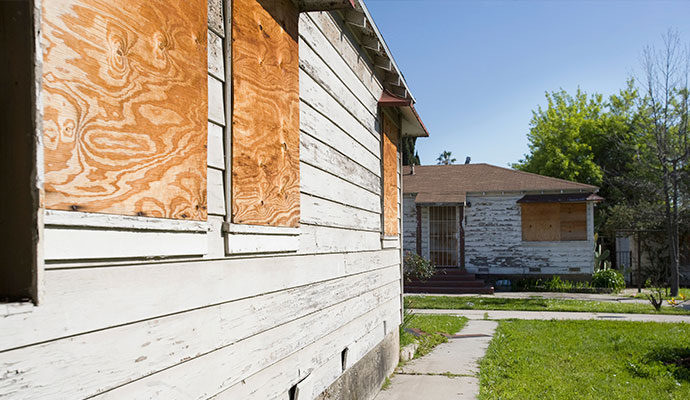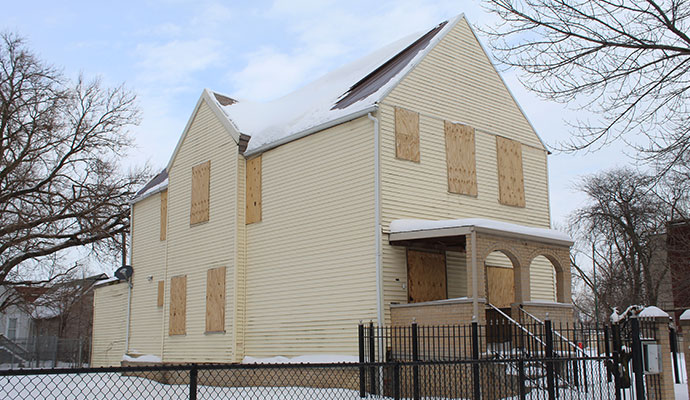 Why Choose Us For Board-Up Service
We provide all kinds of disaster protection, prevention, damage restoration services:
Fire or storm damage
Vehicle impact
Vandalism
Hurricane and storm pre-disaster protection
Roof and siding tarps
Window and door board ups
Onsite Estimate and inspection of Damage by Specialist
Work Directly with Insurance Companies
Complete Disaster Damage Repair, Demolition, Reconstruction
24/7 Emergency Response
On-Site In About An Hour
Insurance Billed Direct
IICRC Certified Restoration Crews
State-Of-The-Art Equipment
If you need emergency board-up services to call the experts at Dalworth Restoration at 817-203-2944 or contact online and get peace of mind knowing you're working with the best.