DFW's Trusted Leader in Restoration and Clean-Up, Since 1976
24/7 Emergency Services
DFW's Trusted Leader in Restoration and Clean-Up, Since 1976
Over 62,000+
Successful Restoration
Projects Complete
24/7 Emergency Services
Free Estimates
Work Directly with All Insurance Companies
Bounded & Insured
Fire Damage Restoration in Dallas/Fort Worth
24/7 Fire Damage Restoration Services
Once the fire is extinguished, call your North Texas Fire Damage Restoration Experts at Dalworth Restoration to repair, rebuild and restore your North Texas property to pre-loss condition. Our emergency crews are available 24/7 for dispatch to your home or business.
Upon Arrival, Your Fire Damage Specialists will:
Professional Customer Service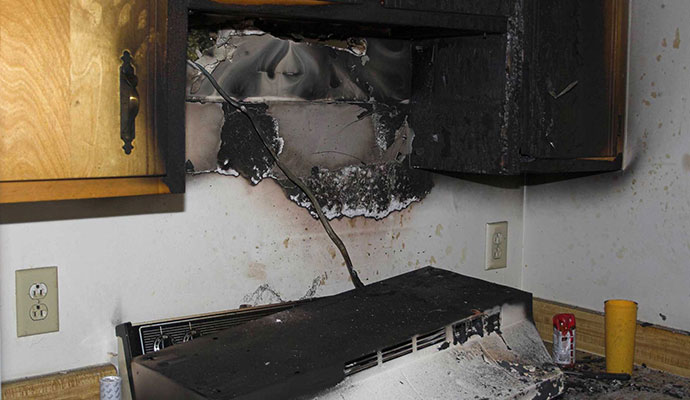 Smoke Damage Restoration & Smoke Removal
There is always residual smoke damage after a fire. Dalworth Restoration has developed a Fire and Smoke Damage Restoration Process to repair and cleanup smoke damage and remove smoke and soot odors from your structure and its ventilation system.
Structural & Contents Cleaning Services
As a complete fire damage restoration company, we offer Contents Pack-Out, Storage and Cleaning services. Dalworth has developed a sophisticated process in which we carefully recover and transport your residential or commercial contents damaged by smoke, fire, water and mold. At our state-of-the-art facility in the Dallas/Fort Worth Mid-Cities Area, we salvage, clean, repair and restore your contents. When your restoration and reconstruction job is complete, we will deliver your restored contents back to your property.
Dalworth Restoration Works Directly with Your Insurance Company