DFW's Trusted Leader in Restoration and Clean-Up, Since 1976
24/7 Emergency Services
DFW's Trusted Leader in Restoration and Clean-Up, Since 1976
Over 62,000+
Successful Restoration
Projects Complete
24/7 Emergency Services
Free Estimates
Work Directly with All Insurance Companies
Bounded & Insured
Fire Damaged Wall Repair in Arlington, McKinney & DFW
Dalworth Restoration specialists provide wall repair for both homes and businesses in the area that have been damaged by fire. Dallas is no stranger to the threat of fire damage, and we have helped property owners recover from its destructive forces since 1976. Because life doesn't wait, we provide 24-hour disaster response to help you get back on track with your day and life.
Our experts trained in fire and smoke damage repair will assess your property and create a plan to guide the contractors in returning your home or business to pre-fire conditions. During fire damage repair, tradespeople will address damage to your home's physical structure as well as its materials, especially the damaged wall.
Call us today at 817-203-2944 t know more about our service with free estimates!
Trust Us With Your Fire Damaged Wall in Arlington, McKinney & DFW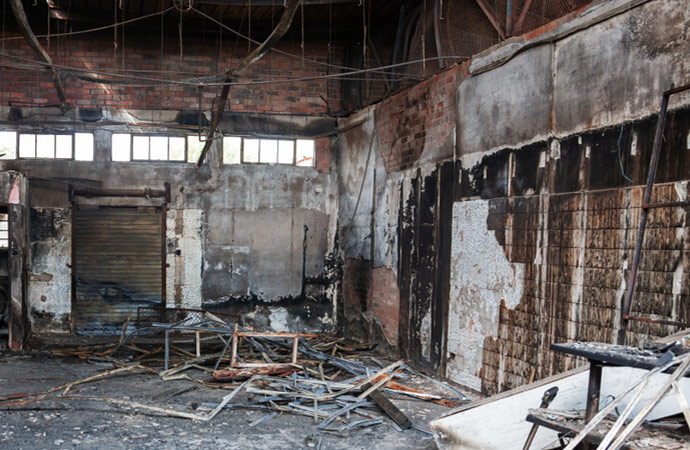 What would you want to do when your home or business has been damaged by fire? It can be difficult to know where to begin cleaning up the mess after a disaster has destroyed your property. We can assist you here with our expertise!
Our expert technicians will quickly respond to survey any damaged wall and create an action plan covering all required repairs. We will provide you with a free estimate of the wall repair costs, work with the insurance claim adjusters and other third parties to streamline the process as much as possible.
The walls of your home or business are not only an important part of the structure, but they also contribute to the form of privacy and security. When a wall is destroyed by fire, it puts both of them at risk.
We can arrive on-site immediately as soon as possible to begin the repair process, assessing the extent of the damage and determining what repairs are required to make your building safe and habitable again. Some walls may be severely damaged and require re-framing, but we will make every effort to keep as much of the existing paneling as possible.
For our fire damaged wall restoration service you can contact us in Addison, Allen, Ana, Bedford, Benbrook, Celina, Coppell, Denton, Ennis, Ferris, Frisco, Haslet, Hurst, Irving, Justine, Krum, Lucas, Milford, Plano, Venus, Weston, and nearby communities.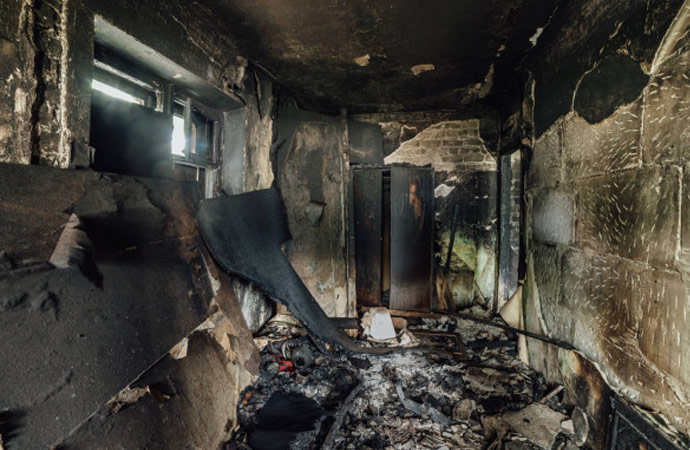 Process of Fire Damaged Wall Repairing
We follow certain steps to maintain the best quality service for our beloved customers-
Step 1: Initial Inspection
Step 2: Safety and Prevention
Step 3: Soot and Debris Removal
Step 4: Water Removal and Sanitization
Step 5: Repair Damage
Step 6: Any Other Service Required According to the Damage
Why Choose Us For Fire Damaged Wall Repair in Arlington, McKinney & DFW
There are many fire restoration companies out there. However, when trusting Dalworth Restoration with residential and commercial damaged firewall restoration you will not only receive professional services, but empathy, respect, and treated like family. We are a locally owned business that provides all customers with:
Exceptional Customer Service
Available Technicians 24/7
Free Estimates
Insured and Certified
State of the Art Equipment
Certified and Trained Employees
Immediate Local Responses
Direct Insurance Claims
Besides fire-damaged wall repairing we provide services for water damage restoration, storm and flood restoration, mold remediation, content restoration, sewage removal & cleanup, and more!
So let our skilled technicians deliver professional damaged wall repairing service to you. Please call us today at 817-203-2944 or contact us online.