DFW's Trusted Leader in Restoration and Clean-Up, Since 1976
24/7 Emergency Services
Over 68,150+
Successful Restoration
Projects Complete
24/7 Emergency Services
Free Estimates
Work Directly with All Insurance Companies
Bonded & Insured
Flood and Storm Restoration Process
For property owners it's important to address water, flood and storm damage as soon as possible to prevent greater water damage like structural water damage and mold damage. Dalworth Restoration is a leader in the water damage restoration industry and has more than 40 years restoring residential and commercial properties from water damage caused by natural disasters such as:
Floods
Tornadoes
Hail Storms
Rain Storms
Lightening Storms
Hurricanes
Contact Dalworth Restoration for 24/7 emergency water cleanup, debris removal and flood and storm restoration services. Our technicians will meet you on site for a inspection and estimate before beginning storm and flood damage restoration services in our Dallas-Fort Worth service area. We'll also work directly with your insurance company adjuster to bill your insurance company direct for our services.
Flood and Storm Damage Restoration Process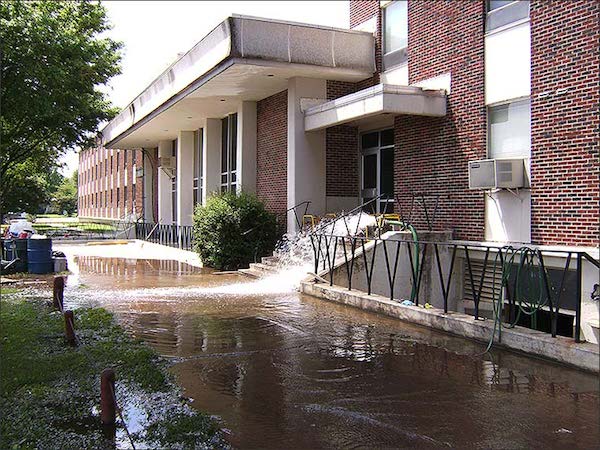 In Dalworth Restoration's water damage restoration process, our emergency damage restoration crews will first determine the water damage category and water sanitation classification before removing water. This is to prevent any sewage hazards or biohazards for complete environmental restoration. Then our IICRC certified restoration crews will cleanup and remove any water and debris from storm and flood damage. After water cleanup, thorough drying must be completed before any, repair, restoration or rebuilding can be attempted. This is to prevent water contamination and the spreading of mold on surfaces, as well as to prevent mold damage and structural water damage.
To return your residential or commercial property to its pre-loss condition from water storm and flood damage, we offers these complete water damage restoration services:
Water Removal & Water Cleanup
Water Damage Mitigation
Water Damage Restoration
Water Removal & Water Cleanup – The water damage restoration process starts with water removal: flood water removal and sewage water removal and appliance water removal. Dalworth Restoration's state-of-the-at truck mounted equipment removes large amounts of flood water quickly by hundreds of thousands of gallons.
Water Damage Mitigation – After water removal, Dalworth Restoration will determine the water damage mitigation method needed depending on the extent of water damage and the water sanitation category or class of water damage. We then use industrial dehumidifiers, high-powered air movers and moisture detection viewers to quickly dry and restore your structure.
Water Damage Restoration – In the final step to restore your home or business to its pre-water damaged condition, Dalworth Restoration uses IICRC S500 standards to repair, rebuild and restore your property providing our services as a fully licensed construction company and water damage restoration in Texas.
Dalworth Restoration will bill your insurance provider directly for our water damage restoration services. Most homeowners' insurance policies will cover the cost of water damage removal services and complete water damage restoration. Contact us today to start the restoration process to return your property to its pre-loss condition.