DFW's Trusted Leader in Restoration and Clean-Up, Since 1976
24/7 Emergency Services
Over 68,150+
Successful Restoration
Projects Complete
24/7 Emergency Services
Free Estimates
Work Directly with All Insurance Companies
Bonded & Insured
Siding Damage Restoration in Dallas, Fort Worth, & Irving
Strong wind, flying debris, or wind-driven hail during a major storm can seriously damage the siding of your home or office. From paint damage to chips in the siding, all types of damages are possible. To minimize the loss, be sure to contact Dalworth Restoration to arrange some siding damage restoration services to your property in Dallas, Addison, Carrollton, Irving, and other cities within our DFW service area. 
We provide all kinds of storm & disaster restoration services, including siding damage restoration. Our highly trained and experienced team of specialists will arrive quickly with all the necessary power equipment and supplies to stabilize and protect the structure. We won't leave the scene until we're sure your home or office building and its contents are secure and protected from weather, animals, vandals, and more. When you need our help in Duncanville, Euless, or Frisco, be sure to call us at 817-203-2944 or click here to make an appointment today. Our 24/7 emergency crew will clean up your property and restore it to its previous state.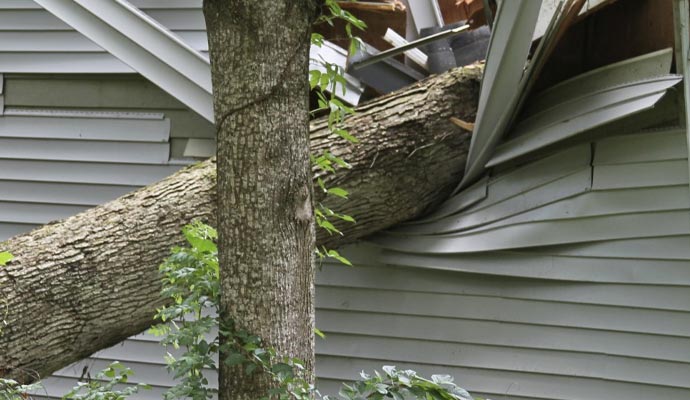 Types of Siding Damage Caused by Storms in Dallas, Duncanville, Arlington, & Azle
Paint Damage: The most common signs of storm damage to exterior paint are chips, cracks, and discoloration.
Stucco Damage: While stucco is typically resistant to light and moderate weather, severe storms such as large hail, flying debris, and tornado-speed winds can cause serious damage to stucco
Brick Damage: While brick stands up well to most storm damage, the trim, window casings, gutters, metal flashing, vents, and roof are highly susceptible to costly damage.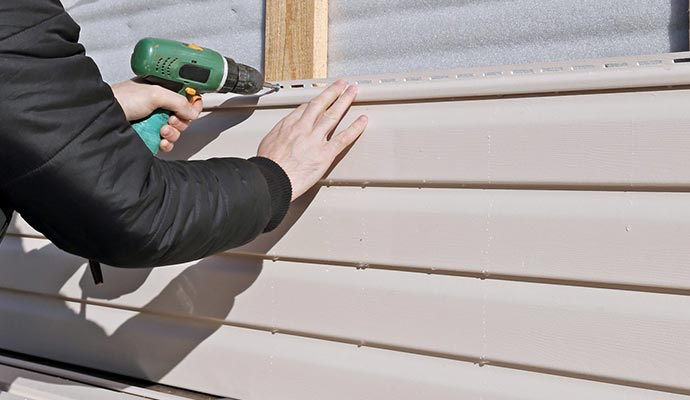 Restoration Solutions We Can Offer in DFW
We can provide a wide range of restoration services when your property is hit by a storm:
New Sliding installation
Old Sliding Repair/Replacement
Board-Up Service
Flood Damage Restoration
Hail Damage Restoration
Mold Remediation
And many more.
Why Choose Dalworth to Restore Your Damaged Siding in Dallas, Fort Worth, & Burleson?
Member of the Better Business Bureau (BBB)
Nearly 40 Years of Water Damage Restoration
Licensed and Insured in the State of Texas
IICRC Clean Trust Certified Technicians
State-Of-The-Art Drying Equipment
ANSI/IICRC S500-Standard Water Damage Restoration Services
Our 24/7 call center is standing by to take your call at 817-203-2944. We will dispatch our emergency crew to your location in our North Texas Service Area as soon as you need us. You can also click here to make an appointment today.