DFW's Trusted Leader in Restoration and Clean-Up, Since 1976
24/7 Emergency Services
DFW's Trusted Leader in Restoration and Clean-Up, Since 1976
Over 62,000+
Successful Restoration
Projects Complete
24/7 Emergency Services
Free Estimates
Work Directly with All Insurance Companies
Bounded & Insured
Burst and Frozen Pipe Cleanup in Dallas/Fort Worth, Texas
If you are facing flooding or water damage from an emergency pipe burst, leaking pipes, or frozen pipes, contact Dalworth Restoration. When dealing with water emergencies, immediate attention to the situation will minimize water damage and property loss. Our licensed technicians will perform a estimate and work directly with your insurance company for pipe repair and water cleanup services. We will bill your insurance company directly to file your insurance claim. Call us now, we are standing by to take your call and will dispatch our emergency water cleanup crew to help remove water from flooding.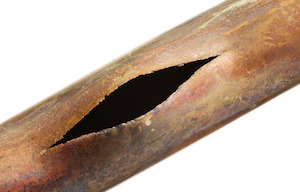 Professional Customer Service
24/7 Emergency Response
On Site In About An Hour
State-Of-The-Art Drying Equipment
Frozen Pipe Repair
Each winter during harsh freezing weather, the phones ring off the hook at Dalworth Restoration. Dropping winter temperatures can cause extensive water damages when water pipes freeze and break. Even a small crack in your water pipe can cause enough water to leak and flood your residential or commercial property. In just one day, 250 gallons of water can be discharged from a 1/8-inch pipe crack. The resulting flood water can cause damage to floors, walls, furniture and other belongings. Check out these tips to prevent your pipes from freezing.
If you have a frozen pipe or a burst pipe, contact Dalworth Restoration immediately for emergency burst pipe flooding services at 817-203-2944. It is important to call our Dallas/Fort Worth water damage restoration company as soon as you find a leak or flood to prevent major water damage to your home or business and belongings. We will clean up any water from flooding, repair your pipes and complete any needed property restoration.
Plumbing Overflow Cleanup Services
Dalworth Restoration repairs and cleans up water damage from leaky pipes, burst pipes & frozen pipes, and cleans up water damage from drain, sink, toilet & water heater overflows.
Our plumbing overflow cleanup services include:
Our expert water clean up technicians are certified through the Institute of Inspection, Cleaning and Restoration Certification (IICRC). Contact Dalworth Restoration for residential and commercial water damage restoration and plumbing and appliance water overflow cleanup services in our Dallas/Fort Worth Service Area.
Justin and Nick have been great to work with on the flood in our downstairs from a pipe break. I would highly recommend this team! Professional and explained everything all along the way. Kathie G, Coppell, TX, Nov 6th, 2014