DFW's Trusted Leader in Restoration and Clean-Up, Since 1976
24/7 Emergency Services
Over 68,150+
Successful Restoration
Projects Complete
24/7 Emergency Services
Free Estimates
Work Directly with All Insurance Companies
Bonded & Insured
Plumbing Leak Damage Restoration in Dallas-Fort Worth
Water damage because of a plumbing leak often happens before you notice it. When you face this type of situation, it is important to repair the plumbing leak and do plumbing leak damage restoration as soon as possible. A little drop of water from a loose hose might become the reason for a big plumbing problem which can cause a flood inside the house anytime.
To make sure that a plumbing leak doesn't cause more problems, trust only the expert technicians of Dalworth Restoration. We are renowned for our 24/7 response services in Dallas-Fort Worth, Texas. If you want to get superior plumbing leak damage restoration services from us, call us at 817-203-2944.
Benefits of A Professional Plumbing Leak Damage Restoration Service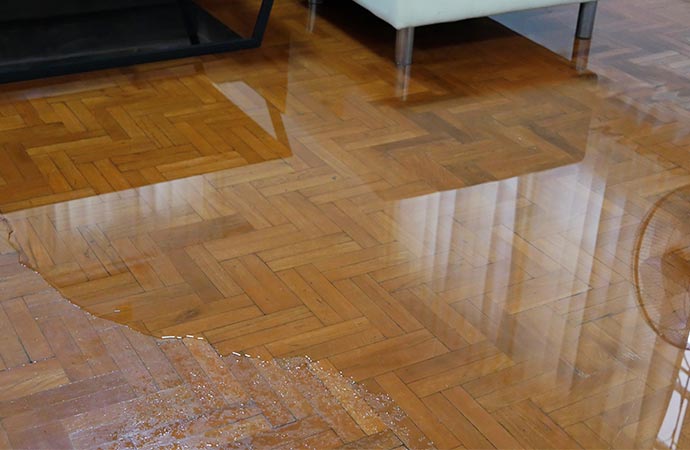 One of the most important infrastructures in your house is your plumbing. Plumbing leak damage restoration needs to be done by proven professionals like us who will offer a hassle-free service. Benefits of using a professional plumbing leak damage restoration service include:
You will get services from trained and licensed plumbers
Professional plumbers have the proper materials and tools to do the restoration
You will get services from experienced plumbers
Saves your money
Professionals can provide you with valuable advice regarding plumbing leaks
Professionals can ensure supreme safety for you
Plumbers can find tough-to-find issues with your plumbing
Professional plumbing leak damage restoration services will help you to protect your property
Plumbers will save you from an unexpected emergency with plumbing
Why Should You Pick Dalworth Restoration?
You can depend on our plumbing leak damage restoration services based on the below information.
Licensed plumbing leak damage restoration specialist
More than 40 years of experience
Quick, 24/7 Response
Professional flood and water damage restoration
IICRC certified technicians
If you live in Haltom City, Arlington, and Plano, then you are eligible to obtain our services. We also provide water damage restoration, appliance leak clean-up, and water extraction services. Give us a call today at 817-203-2944 or click here to make an appointment with us.