DFW's Trusted Leader in Restoration and Clean-Up, Since 1976
24/7 Emergency Services
DFW's Trusted Leader in Restoration and Clean-Up, Since 1976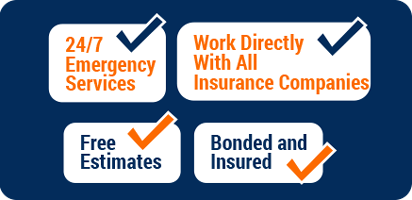 Water Extraction Service in Dallas Fort Worth.
Water damage is one of the most common and destructive issues homeowners have to deal with, especially those living in a natural catastrophe prone state of Texas. It ranges from sewage backup, plumbing leaks to flooding, and much more. Acting quickly to mitigate the issue is crucial to prevent permanent loss.
One of the primary restoration actions that need to be taken in such situations is water extraction. Water extraction is the process of removing all standing water and excess moisture from the property. It not only helps prevent more severe structural damage but also speeds up the drying process and minimizes the risk of mold growth and secondary water damage. Restoration companies that specialize in water extraction work should be the ones trusted to do the job properly.
Dalworth Restoration is a professional, licensed, local restoration contractor providing service in Dallas, Fort Worth, Addison, Balch Springs, Carrollton, Grand Prairie, Irving, Lancaster, and other parts of North Texas. We have been working in the industry since 1976. We provide all kinds of water damage restoration services including water extraction.
So if you are in need of water extraction experts, call us today at 817-203-2944 for a free consultation.
Importance of Professional Emergency Water Extraction After Water Damage
Emergency water extraction can prevent:
Mold Growth
Mold can grow as quickly as 24 to 48 hours after a home has flooded, which can lead to serious health complications such as asthma attacks, allergic reactions and severe infections in people with weakened immune systems. For that reason, water extraction is a crucial step that should be conducted by professionals as soon as possible.
Structural Damage
Water damage can be disruptive and disastrous to any home. When the unexpected happens, the situation must be addressed quickly to help prevent major destruction. A significant amount of water damage can threaten the integrity of a home's structure.
Furniture
Excessive water can heavily damage your expensive carpet, precious furniture, and other home furnishings if not extracted timely. These can include splitting and deformation of wood members, lifting of veneers, staining of finishes, and failure of glue joints. Immediate water extraction can help to reduce the damages.
Water Extraction & Water Damage Services We Provide in DFW
When we work on your property for water damage we work to achieve the following:
Minimize water damage.
Reduce the risk of permanent damage to valuables.
Prevent mold growth that could pose a serious health risk.
Restore the property to its former condition.
We offer a wide range of water damage restoration services for DFW residence:
Water Extraction
Overflow Clean-up: Plumbing, Drain and Sink, and more.
Appliance leak
Structural Restoration and many more.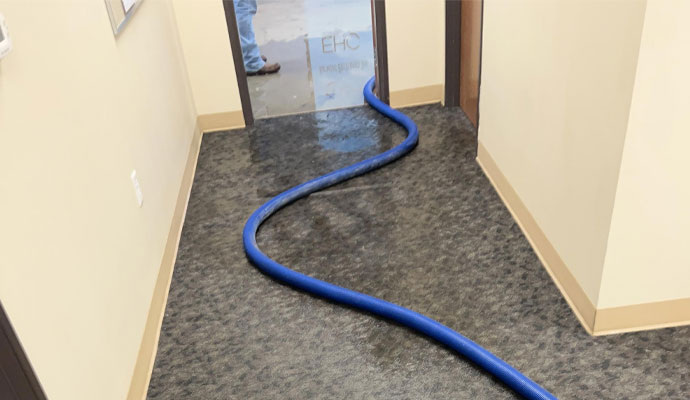 Trust DFW's Most Reliable Restoration Company For Water Extraction
We have completed over 57,200 successful restoration projects to date. Our service caters to both residential and commercial properties.
We use professional equipment: Moisture detectors, hygrometers, infrared cameras, truck-mounted and portable extraction units; etc
Our professionally trained technicians are certified through the Institute of Inspection Cleaning and Restoration Certification (IICRC) and are dedicated to serving our customers, making Dalworth a household name.
Customers and insurance companies prefer Dalworth Restoration and clean-up services based on our reputation and satisfaction guarantee.
If you're ever in need of water extraction services, don't hesitate to contact Dalworth Restoration. Call us at 817-203-2944 or contact online. Our customer representative is available 24/7 every day of the year.