DFW's Trusted Leader in Restoration and Clean-Up, Since 1976
24/7 Emergency Services
Over 68,150+
Successful Restoration
Projects Complete
24/7 Emergency Services
Free Estimates
Work Directly with All Insurance Companies
Bonded & Insured
Restoration Services for Health Care Facilities in Dallas-Fort Worth, TX
Maintaining a clean, healthy, and safe environment is essential for health care facilities. They take care of thousands of sick and injured people daily, so it's important that their surroundings adhere to the safety and well-being of their patients. To ensure that their rooms aren't at risk of cross-contamination, they regularly sanitize and disinfect the property, as well as their instruments.
Although many facilities follow proper cleaning protocol, it still doesn't mean that they're completely safe from being exposed to bacteria and pathogens. Given the right conditions, building fires or chemical spills could occur and invite harmful substances into the property. It's possible to clean the aftermath by using standard methods, but they aren't always reliable.
When it comes to cleaning and repairing tough situations, it's better to contact Dalworth Restoration instead. We've been providing excellent restoration and construction services to various commercial properties since 1976, and are on-call 24/7.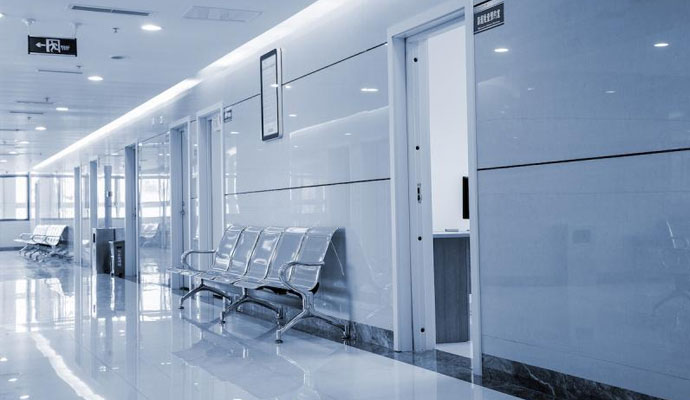 Dalworth Restoration Is Ready to Handle Any Kind of Disaster
Dalworth knows how important the cleanliness of your facility is. Thus, the minute we receive your call, we'll send our fully licensed and certified technicians to your location. Our experts are highly trained in handling all types of disasters, and know how to execute the following restoration services efficiently and fast:
We also provide the following cleaning and restoration services for situations that require specialized treatment:
Whatever task we handle, we'll make sure to dispose of unsalvageable items properly. We'll also disinfect and sanitize your entire property to ensure that bacteria, pathogens, and other harmful particles are eliminated.
The moment your health care facility is struck by a disaster, contact us at 817-203-2944 pronto. It's critical that we're able to control the situation sooner to stop the spreading of filth and hazardous materials. Dalworth helps properties in Dallas-Fort Worth, Texas.