DFW's Trusted Leader in Restoration and Clean-Up, Since 1976
24/7 Emergency Services
Over 68,150+
Successful Restoration
Projects Complete
24/7 Emergency Services
Free Estimates
Work Directly with All Insurance Companies
Bonded & Insured
Restoration & Clean-Up Services for DFW Property Management Companies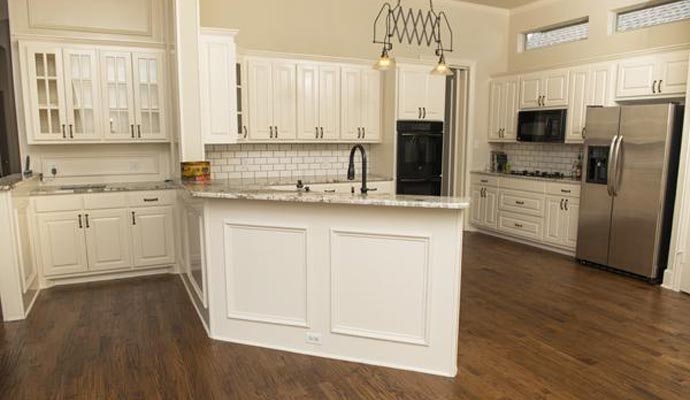 What is Property Management?
Property management is the operation, control, maintenance, and oversight of real estate and physical property. This can include residential, commercial, and land real estate.
Management companies as such, deal directly with prospects and tenants, saving them time and worry over marketing their rentals, collecting rent, handling maintenance and repair issues, responding to tenant complaints, and even pursuing evictions.
What this also means is that a commercial management company also may need to handle the different restoration, and clean-up aspects if the situation arises. To get the job done well, getting a reliable and professional restoration contractor is very important.
Dalworth Restoration is a licensed professional restoration contractor. We offer a range of restoration services such as for water, fire, storm, or disaster damage in Beaumont, Bedford, Benbrook, Blue Ridge, and other cities throughout the Dallas/Fort Worth area for different industries including property management.
Our company also provides free consultation and estimates So call us today at 817-203-2944 if you need help with any content restoration, disinfecting or any other restoration issues.
Customized Services for Property Management Companies
Pre-disaster planning
Structure and property restoration
Structural dehumidification
Document and data recovery
Property reconstruction
And many more!
Why Choose Dalworth Restoration in DFW?
Reliable: Dalworth Restoration provides professional, efficient, affordable, and safe solutions - expert consultation, thorough inspection, free estimates, testing as well as removal services in North Texas and the DFW Metroplex regions.
Experienced: Our experienced staff carefully analyzes the structure from top to bottom and provides the most appropriate solution. We also have experience of working in different industries.
Latest Equipment: We use specialized state-of-the-art equipment and continuously stay up-to-date on the most current environment-friendly equipment.
Trained & Certified: We are trained, equipped, and IIRC certified. To date, we have completed over 57,200 successful restoration projects.
All types: Our project managers, superintendents, and trade specialists are experienced in efficiently removing any structural infestation. We have experience working in properties ranging from private homes, office buildings, academic campuses, hotels, hospital rooms, nursing homes/retirement homes, churches, daycare centers, retail locations, government offices, etc.
Industry Standards: In affiliation with our industry-leading partners, we provide high-quality restoration and clean-up services to residential and commercial customers throughout North Texas.
Insurance Support: We work with most insurance companies and thus understand the insurance industry rules and regulations very well. We will assist you with other restoration and clean-up insurance claims as well as bill the insurance claims directly. The work we do is generally covered in your insurance policy.
24/7 Service: We offer 24/7 Emergency Response service throughout the year and are on-site within an hour. We also provide on-site estimates and inspections for emergency services
Your clients deserve the best and we at Dalworth Restoration strive to give the best! So call us at 817-203-2944 or contact us online for the fastest response. We're available 24/7!