DFW's Trusted Leader in Restoration and Clean-Up, Since 1976
24/7 Emergency Services
Restoration Services for Apartments in Dallas-Fort Worth, Texas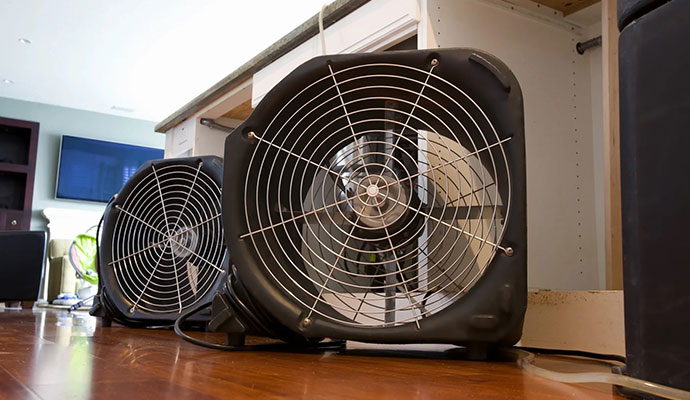 Running an apartment complex isn't the same as taking care of a home. Though both are considered residential properties, there's more responsibility in managing an apartment. Aside from the general cleaning, owners have to ensure that occupied and unoccupied rooms are in good condition. They also need to check if their buildings are annually up to code.
What's more, they have to keep track of the utility usage of each resident. When an apartment building or complex is well taken care of, occupants will be able to live comfortably. However, even the most responsible apartment owners face difficulties from time to time.
Building fires, burst pipes, and other types of disasters occur without warning and can inflict severe structural damage to any apartment. If the outcome is grave, property owners need to act fast and contact their local restoration team for help. Although some scenarios can be dealt with by using common emergency tools and simple repairs, it's always better to let the pros handle it.
If your apartment building or complex has recently encountered a disaster, contact Dalworth Restoration pronto. We provide fast and reliable commercial restoration services to properties in Dallas-Fort Worth, Texas.
Dalworth Is at Your Service 24/7
Dalworth has the experience and necessary equipment to perform any restoration project properly. Since 1976, we've helped properties rise from any disaster by conducting one of the following restoration services:
In addition, we offer mold remediation and contents restoration – two special services that'll help protect the structure and valuables of your property.
When you call us at 817-203-2944, our operators will be prepared to assist you. Once we know the disaster you're facing, we'll send our fully licensed and certified technicians to your location. Our experts are careful when working in your surroundings to ensure that the condition of your apartment won't get any worse. Plus, you can call us anytime as our emergency services are on-call 24/7.