DFW's Trusted Leader in Restoration and Clean-Up, Since 1976
24/7 Emergency Services
DFW's Trusted Leader in Restoration and Clean-Up, Since 1976
Over 62,000+
Successful Restoration
Projects Complete
24/7 Emergency Services
Free Estimates
Work Directly with All Insurance Companies
Bounded & Insured
Structural Water Restoration Services in Dallas/Fort Worth
Dalworth Restoration IICRC Clean Trust Certified Technicians have the experience and training to effectively perform water damage restoration services according to IICRC certifications and ANSI/IICRC S500 Water Damage Restoration Standards. Dalworth Restoration will inspect each area of your residential or commercial property using advanced techniques to check for water damage and underlying water damage including:
Structural Water Damage Restoration
Storm and flood damage, or even water leaks, within your home or business can lead to structural damage on your property if the water is not cleaned up and immediately removed.
Dalworth Restoration's Full Range of Water Damage Restoration Services Include:
Water Damage Inspection
Classification of Extent of the Water Damage
Water Damage Cleanup Solution
Estimate Before Starting Work
Contact Dalworth Restoration immediately following water damage to minimize structural repairs to your residential or commercial property in our Dallas/Fort Worth Service Area. We will perform emergency water damage restoration promptly and professionally - to your satisfaction and peace of mind.
Why Choose Dalworth Restoration
Dalworth Restoration, along with the Dalworth Group Companies, has been in the Water Damage Clean Up Business in the Dallas/Fort Worth Metroplex since 1976. We have the experience and innovative equipment to perform water extraction, water removal, water damage restoration and reconstruction to return your home or business to pre-loss condition.
Member of the Better Business Bureau (BBB)
Nearly 40 Years in Water Damage Restoration
Licensed and Insured in the State of Texas
IICRC Clean Trust Certified Technicians
State-Of-The-Art Drying Equipment
ANSI/IICRC S500-Standard Water Damage Restoration Services
Professional Customer Service
24/7 Immediate Response
Inspections
Estimates
Insurance Billed Direct
IICRC Certified Restoration Crews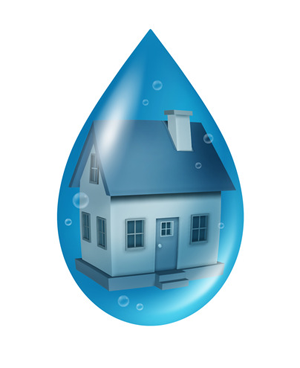 Dalworth Group of Companies
Dalworth Restoration is one of the most recognized fire and water damage restoration service companies in North Texas. We are proud to be part of the Dalworth Family and proud of our numerous awards for quality. We pride ourselves on our award-winning customer service and high level of customer satisfaction. The Dalworth Group of companies is headquartered in Euless, TX. Contact Dalworth Restoration for complete emergency water damage restoration and fire damage restoration services in Dallas, Fort Worth, Arlington, or any city in North Texas.