DFW's Trusted Leader in Restoration and Clean-Up, Since 1976
24/7 Emergency Services
Garbage Disposal Overflow Clean-Up in Dallas & Hurst
A garbage disposal is a fairly simple piece of machinery. Yet many homeowners face garbage disposal overflow problems. This can occur from a clogged drain, too much waste food in the disposal, or other reasons. Regardless, the outcome of an overflow can trigger unwanted water damage. So it is important to understand the way to avoid or clean-up in the wake of a garbage disposal overflow.
Dalworth Restoration is a local, licensed, professional general contractor and restoration expert operating in DFW since 1976. Our service area covers Arlington, Grapevine, Euless, Hurst, and other Dallas–Fort Worth metropolitan areas. We have all kinds of water damage solutions including garbage disposal overflow. To date, we have completed over 57,200 successful restoration projects.
For any kind of appliance leakage servicing, you can call us at 817-203-2944. We also provide 24/7/365 emergency services.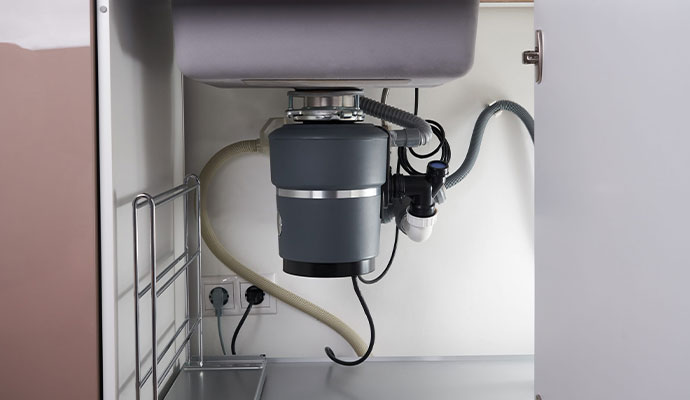 Common Signs of a Garbage Disposal Overflow Problem in DFW Homes
Strange or unusual noises coming from your garbage disposal.
Has a bad smell that won't go away.
Your garbage disposal is not turning on even after troubleshooting. 
Water is leaking from your garbage disposal
You are frequently pressing the reset button on the unit.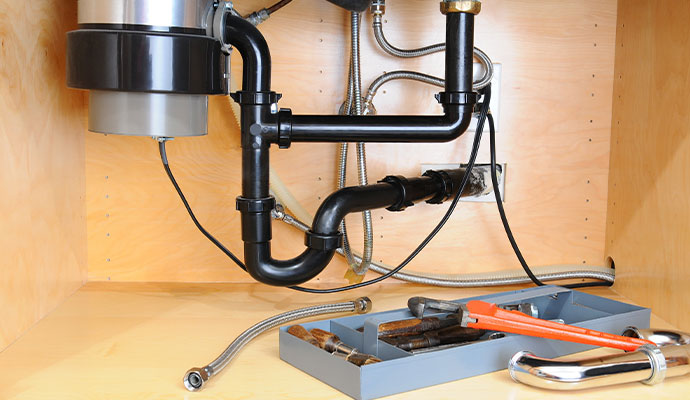 Knowing When to Replace or Repair Your Garbage Disposal in Dallas-Fort Worth
When your garbage disposal malfunctions, you don't know the cause of the problem. It can be anything from a clogged drain to leaky pipes, and you are better off having a professional handle the situation. Sometimes, however, it can be more cost-effective to replace your disposal rather than repairing it. How can you spot the difference?
Here is a tip: If your disposal is more than 10 years old, it probably is time to replace it. Over time, the disposal may develop cracks or even spring a leak. When this happens, it is better to replace the unit, as a repair would not be worth the cost.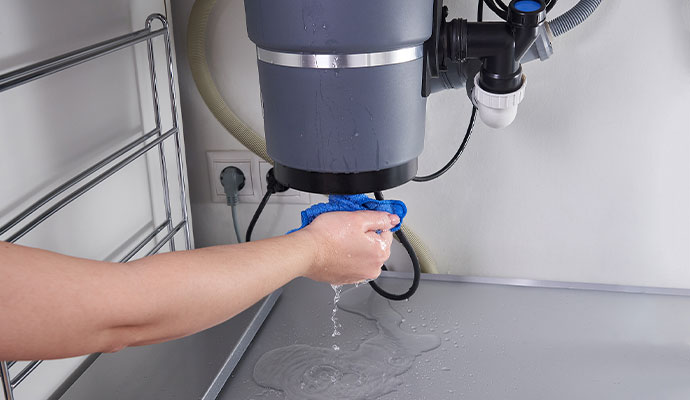 Dalworth Restoration Garbage Disposal Back-Up Solutions For DFW Homeowners
In-Depth garbage disposal inspection, repair, replacement, new disposal installation.
Other water damage and appliance leakage services: mold remediation, content restoration, washing machine, dishwasher overflow cleanup, and more.
Servicing all kinds of garbage disposals: batch feed, continuous feed, and others. 
Choose Us For Garbage Disposal Overflow Repairs & Clean-Up in Dallas & Fort Worth
At Dalworth Restoration, we provide superior garbage disposal overflow clean-up & repair services for customers in Dallas, Fort Worth, McKinney, Wylie, and other cities in our DFW service area. We also provide a wide array of other restoration services. When you need to stop your garbage disposal from leaking or overflowing, call a certified plumber from Dalworth today at 817-203-2944 or contact us online. Benefits of working with Dalworth include:
Reliability: Member of the Better Business Bureau (BBB)
Expert Technicians: Clean Trust Certified Technicians and IICRC Certified Restoration Crews
Abide by Industry Standard: Water Damage Restoration Services Performed to ANSI/IICRC S500-Standards
Emergency Service: 24/7 Immediate Response
Insurance Claim: We work directly with your insurance company
Frequently Asked Questions
It is crucial to shut off the power supply to your garbage disposal if it overflows or becomes clogged. You should also stop using the unit until the problem has been resolved. You should not try to fix the problem yourself as it can make matters worse and present a safety risk.
Dalworth Restorations employs highly trained professionals who are able to quickly and efficiently resolve any garbage disposal issues. Our technicians have the right tools and equipment to safely unclog and repair your garbage disposal. We follow industry-standard procedures to make sure the job is done correctly the first time. We will also provide tips and tricks to help prevent future clogs or overflows so that your unit functions properly.