DFW's Trusted Leader in Restoration and Clean-Up, Since 1976
24/7 Emergency Services
Mold Remediation & Mold Damage: The Skinny on What to do ASAP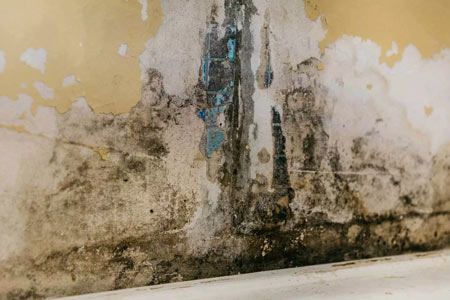 Mold is a result of excess moisture and mold damage comes in several forms. At Dalworth Restoration, we take the following steps to return your home to pre-event condition:
Examine and evaluate the damage – Dalworth uses moisture meters to measure the moisture in floors, walls, ceilings and cabinets. 
Measure the extent of the damage – Dalworth utilizes infrared cameras to determine both the origin and the extent of the damage.
Remove the water immediately – Dalworth extracts the water quickly in order to start drying your floors, walls, carpets, etc., to minimize the damage.
Dry the damaged areas – Dalworth keeps mold from spreading by using humidifiers not available for consumer use. This professional-grade equipment speeds up drying time and ensures your structure is thoroughly dry.
Isolate impacted areas – Dalworth seals off the impacted areas with plastic sheeting and creates pressure to move the mold away from the interior of your home.
Dispose of and replace damaged materials such as ceiling tiles, insulation, carpet, padding and clothes.
Call the professionals at Dalworth Restoration. Dalworth has been the trusted name in Dallas-Fort Worth since 1976.  Call us 24/7 for Emergency Services: 817-203-2944