DFW's Trusted Leader in Restoration and Clean-Up, Since 1976
24/7 Emergency Services
Dalworth Restoration Inspiring Others to be Kind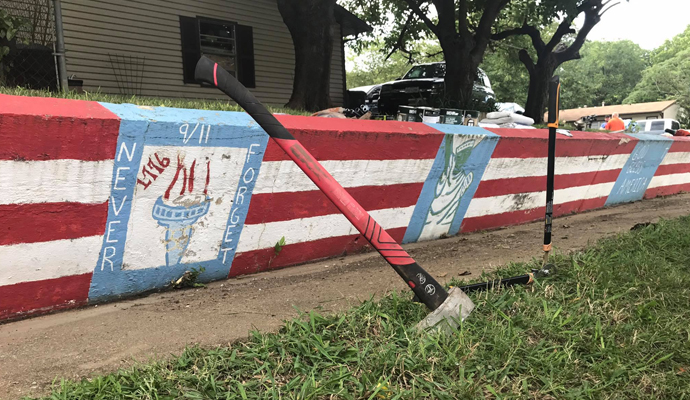 Kindness can go a long way.  Whether it's purchasing someone's coffee, holding the door, or mowing your neighbor's lawn, that one small random act of kindness can completely turn around someone's day.  I know because it recently happened to me at my local Starbucks.  I was having one of those mornings (you know the kind I mean) and the customer in front of me paid for my breakfast.  The events, as well as my attitude, of the morning up to that point, had instantaneously disappeared. I was so humbled by that one nice gesture and at the same time amazed at how quickly one simple act of kindness can impact a person's life.  
Now imagine a whole group of people being kind to others?  How much of an impact would THAT have?
Well, a few months ago we found out.  In July of this year, we kicked off our annual Restoring Kindness campaign.  The entire month is dedicated to performing random acts of kindness and inspiring others to do the same.  During that month we brought some much-needed supplies to a homeless shelter, brought toys and necessities to a children's hospital, paid a family's way into the zoo, and even bought ice cream for our local police department.  However, one of the acts we performed garnered a lot of attention, much more so than we ever anticipated.  
On July 3, 2017, we ventured over to Arlington, TX to repaint a patriotic mural on a retaining wall in front of a resident's home.  Seven of our employees along with some of their spouses and children came out to freshen up this mural that had been displayed there for over 15 years.  We had talked to the owners ahead of time and they were ecstatic about the idea.  Not only did we have onlookers take interest in what we were doing and why we were doing it, but so did the news crews.  Here's what the Star-Telegram and the Town of Arlington had to say.  Initially, those involved went into the day believing they were just sprucing up an age-old wall.  Yes, they were making it look nice again and that was great.  But what they didn't expect, was how much that wall really meant to the community.  That wall was a reminder that no matter what the world throws at our great country, we will prevail.  The people of Arlington felt that was a theme in their own lives as well.
It was just one small act of kindness, but in the end, it was so much more.  What's something nice you can do for someone today?
Dalworth Restoration
When fire, flood or storm damage occurs to your North Texas residential or commercial property, contact Dalworth Restoration—a restoration company you can trust to get the job done professionally and efficiently, to your expectations, satisfaction guaranteed.
Dalworth Restoration
12750 S. Pipeline Rd.
Euless, TX 76040