DFW's Trusted Leader in Restoration and Clean-Up, Since 1976
24/7 Emergency Services
Fire Restoration Companies in North Texas
During a Fire…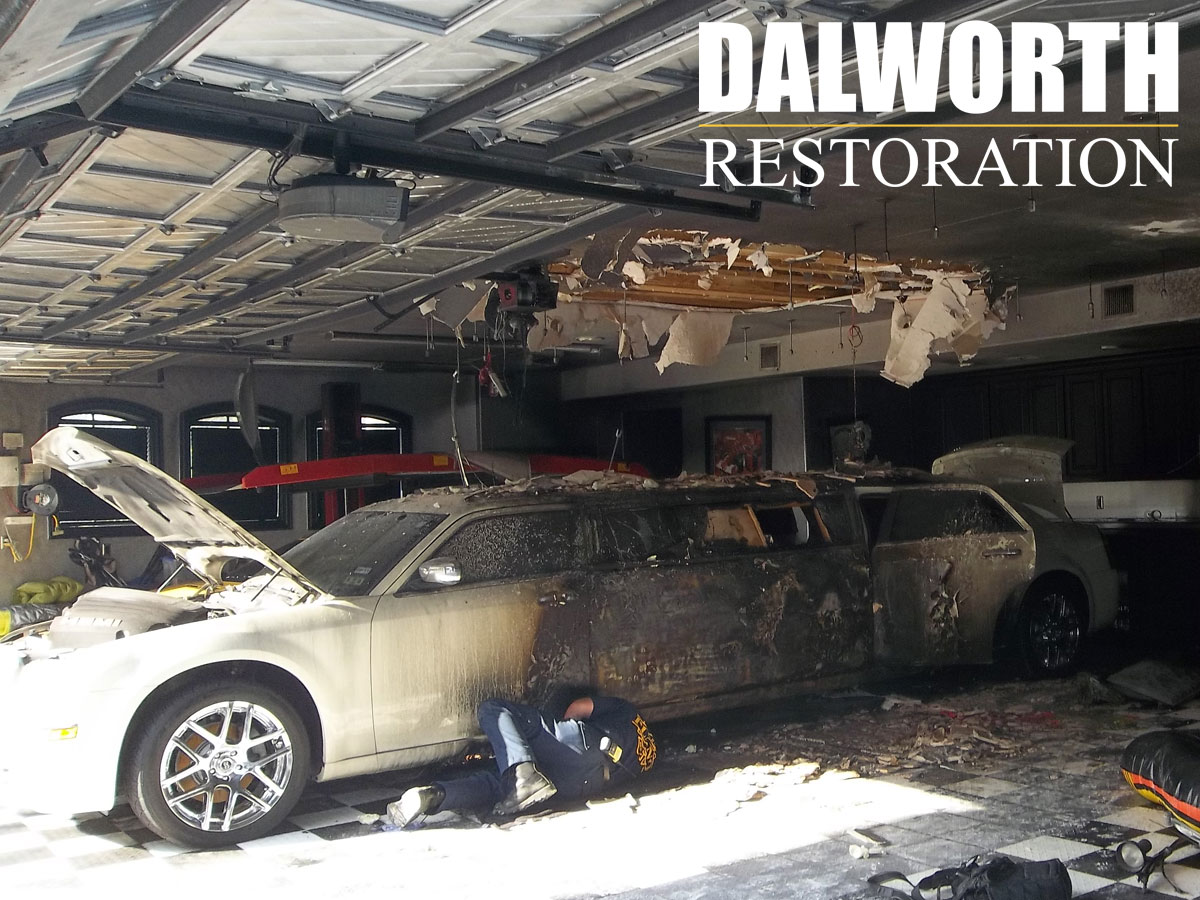 Fires cause extensive damage to both the structural property as well as to the owners' possessions and furnishings. Water damage is usually inevitable when dealing with fire emergencies, as water is commonly used to extinguish the flames. During fires, various toxic gasses and chemical compounds are released that may be detrimental to health. They may cause symptoms such as burning eyes, coughing and headaches. Severe reactions may include respiratory distress, asthma, wheezing, and difficulty in breathing, among others.
After a Fire…
Following fires, property owners have the unpleasant task of dealing with smoke, fire, soot, and water damages. Soaking wet carpet, smoke permeated walls, soot covered furniture and soiled clothing are but a few of the nuances homeowners must deal with after a fire. They also need to take care of insurance paperwork as well as figure out where to stay for the duration of the cleanup and restoration work.
Restoration Companies
Most restoration companies handle disaster recovery projects, such as fire, smoke and soot damage restoration, mold remediation, water damage removal, cleanup and repair, and emergency flood reconstruction. Fire restoration companies in the Dallas Fort Worth metroplex tackle residential, commercial and industrial restoration work. Byproducts of fire, such as soot and smoke, can be embedded within fabrics and other belongings and often, only a professional restoration expert should be entrusted to salvage and restore belongings to their pre-fire, smoke and water damage condition.
Fire Damage Restoration

Dalworth Restoration
After firefighters put out fires and depart the scene, homes are covered in soot, filled with smoke, and drenched in the water used to put out the flames. Homeowners are left to deal with all the decisions that need to be made following such a disaster. However, Dalworth Restoration is the company that puts back the pieces and restores Dallas Fort Worth homes to their pre-fire and water damage state. Since 1976, the company has worked with numerous insurance companies as well as Dallas area homeowners to make the best of unpleasant emergency situations. They are consummate professionals and are highly trained to tackle all aspects of smoke and fire damages along with the inevitable water damages that go along with fires.
24/7 Emergency Response
Dalworth Restoration's 24/7 emergency response system has disaster recovery teams standing by, ready to handle various water and fire restoration emergencies.
Professional Equipment
Dalworth Restoration has a comprehensive line of portable truck mounted drying equipment, including industrial strength fans, dehumidifiers and water extraction tools to help Dallas Fort Worth residents in their time of need. Trucks are serviced and equipment is constantly checked to make sure it is in good working order and ready to service the next project.
Fire Damage Restoration Experts
Professional water, smoke and fire restoration experts work at Dalworth Restoration, with years of hands-on training and on-the-job experience.
Content Restoration Facility
Dalworth has built a state of the art content restoration facility in the Dallas Fort Worth Metroplex to better serve customers following water and fire damage restoration projects. Salvageable furnishings and belongings are inventoried, cleaned and kept in the climate-controlled, secure facility until the completion of the restoration project, when items can be delivered back to homeowners.
Direct Insurance Billing
Dalworth is a licensed, bonded and insured company and is on most insurance companies' preferred vendor list for water and fire restoration and mold remediation work. Dalworth completes all mold, water and fire damage restoration paperwork and files it with insurance companies for quick processing of the claim.