DFW's Trusted Leader in Restoration and Clean-Up, Since 1976
24/7 Emergency Services
Flood Cleanup and Repair in Plano, Texas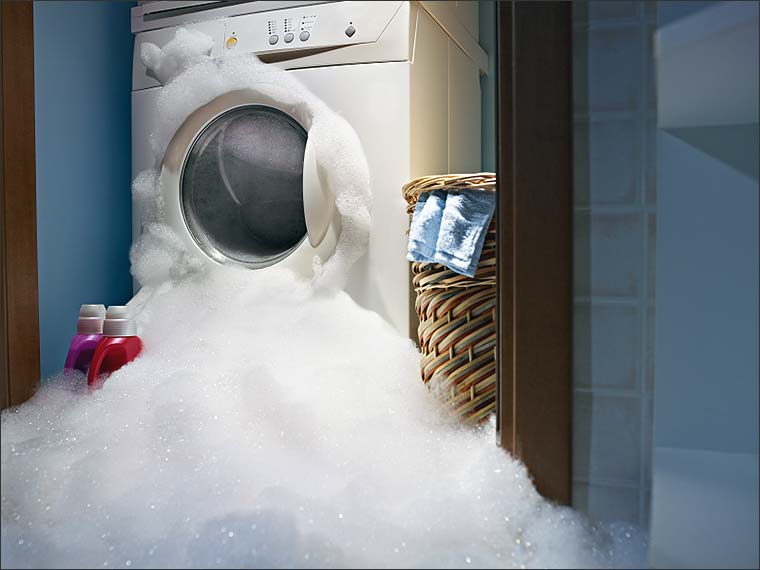 Dalworth Restoration successfully completed a flood cleanup job in Plano, Texas and restored yet another water damaged property. This family owned company has a long tradition of thoroughness and attention to detail providing water damage restoration to residents of the Dallas Fort Worth metroplex. Dalworth Restoration repaired water damages from a flooded washing machine. The unfortunate event took place during a birthday party, where some of the attendees took notice of water droplets hanging from the ceiling. It did not take long from that initial observation until the ceiling caved in and collapsed, topping the birthday cake with sheetrock debris and toilet water – not exactly the type of gift the birthday girl expected that day.
Flood Cleanup
Dalworth Restoration responded within thirty minutes of receiving the call on the 24/7 emergency response dispatch system. Dalworth's technicians surveyed the water damage caused by the broken washing machine before determining the course of action. Within three hours of arriving at the scene, the standing water was extracted and the drying equipment, including fans and heavy-duty dehumidifiers, were installed to complete the drying process that took another five days. Dalworth's technicians monitored the progress of moisture extraction daily until the property was ready for the restoration and repair procedure, which included wall and ceiling reconstruction. The residents were pleased with the results and were ready for their lives to return to normalcy.
Water Damage Restoration Company
Removing all the water and drying the property thoroughly is essential to any successful restoration project in order to prevent mold growth. Dalworth uses the most innovative equipment to maximize water extraction, drying and clean up results following water damages. Their expertise in the fire and water restoration industry is due to many years of perfecting flood, fire, smoke and mold clean up and restoration procedures in residential, commercial and industrial facilities.