DFW's Trusted Leader in Restoration and Clean-Up, Since 1976
24/7 Emergency Services
Over 68,150+
Successful Restoration
Projects Complete
24/7 Emergency Services
Free Estimates
Work Directly with All Insurance Companies
Bonded & Insured
How Much Does Water Damage Repair Cost?
Water Damage Repair Costs Depend on Several Factors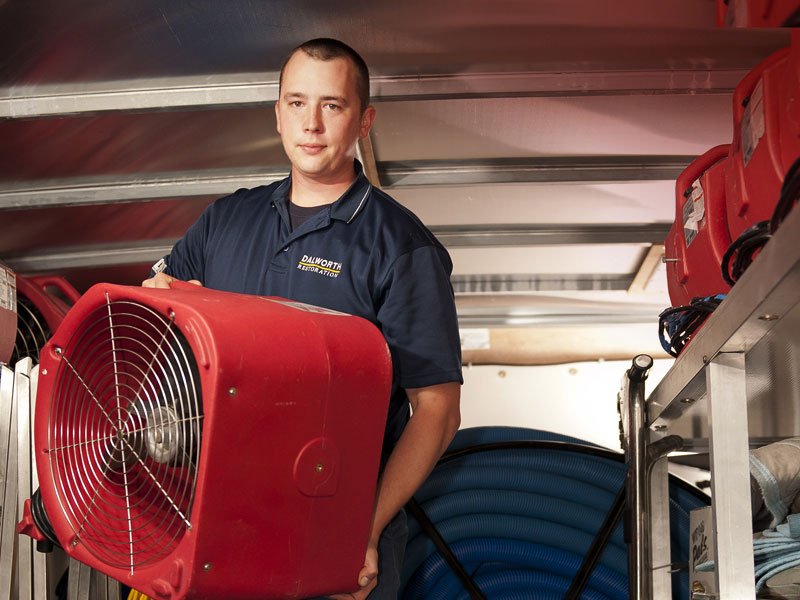 Water damage repair is necessary when you experience water damages in your property. The cause of damage can be due to a river flood, burst water heater, leaking appliance, overflowing toilet, leaky roof, or seepage through your crawl space or basement. There are numerous water damage scenarios and that is precisely why there is no set universal price for such repairs. Each water damage restorationjob is unique and different.
Cost Factors
When a restoration company puts together a price quote for your water damage repair work, they take several factors into consideration. The square footage of the affected area is one such consideration. The degree of the damage is another. Replacement cost is a third aspect of any water damage repair quote. Finally, the type of water involved in the flooding is also a factor in determining the cost of water damage repair work.
Size of Affected Area
The square footage of the affected area is an important determinant of water damage repair and restoration cost. For example, a 2600 square foot house sustaining the same degree of storm damage as a 1400 square foot house would cost more to repair and restore. As the area is bigger, there is more water extraction to be done. Bigger properties may have extra bedrooms and bathrooms, so there is likely to be more overall damage with more rooms affected. There is also more content restoration due to more furniture and belongings in the house.
Degree of Damage
The degree of damage has bearing on costs as well. Smaller water damage costs less than larger, more extensive repairs. Even if the damage itself starts out being relatively small, if it is not repaired quickly, standing water affects the extent of the damage. A spill on the floor that is not extracted quickly, will damage the wood floor boards or carpet so they will need to be replaced, rather than dried out and repaired. If mold is allowed to set, water damage will be even more extensive and repair costs will spiral out of control quickly.
Replacement Cost
When your home is affected by flooding, anything that comes in contact with the water deteriorates rather quickly and may need to be repaired in a timely fashion or replaced. The more expensive the original material, the costlier it is to replace. Generally, hardwood is costlier to replace than carpet and carpet is costlier to replace than linoleum. However, not only the cost of materials is an issue, as installation time is a factor as well.
Water Classification
Three water classifications are used to determine the cleanliness and safety of the water in water damage scenarios: clean water, grey water and black water. Clean water can come from an overflowing bathtub or a leaking faucet and poses no health risks. Grey water may have some contaminants from a leaking dishwasher. Black water can come from sewage or floodwater and is swarming with hazardous contaminants. Water classification is relevant to costs because sewage water is more expensive to remove and disinfect than clean water. Moreover, more often than not, replacement of belongings is necessary after they come in contact with sewage water or floodwater.
Price Estimates
When homeowners try to gage how much water damage repair costs, there is no set general price. Each restoration job is different and your restoration job is specific to your water damage circumstances. The best advise for a homeowner facing repair work is to get itemized price estimates from reputable local water damage restoration companies.