DFW's Trusted Leader in Restoration and Clean-Up, Since 1976
24/7 Emergency Services
Doctor's House - Renovation with SteraMist
Case Study: Residential Home
Location: Dallas, TX
Project: Cleaning & Disinfection
An internet inquiry resulted in Dalworth Restoration being contacted to help with the case of a physician's home being flooded in its spacious lower level room.
After heavy rains, a physician's home experienced major drainage issues, with the lower level of his home becoming totally flooded. Not a frequently used part of his house, the physician discovered the substantial damage up to a month later. The elapse of time compounded damage that the room sustained. An industrial hygienist performed a thorough assessment and ended up writing a complete mold protocol. The Dalworth professionals went to work.
All of the affected drywall and insulation were torn out. A Hepa Vacuum machine was utilized, then everything was disinfected. An encapsulant (mold resistant paint) was applied.
The thorough SteraMist process was implemented throughout the floor to ensure cleanliness and a fully sanitary environment. The SteraMist process gave the physician much-needed peace of mind that his home would be restored to its usual quality and cleanliness.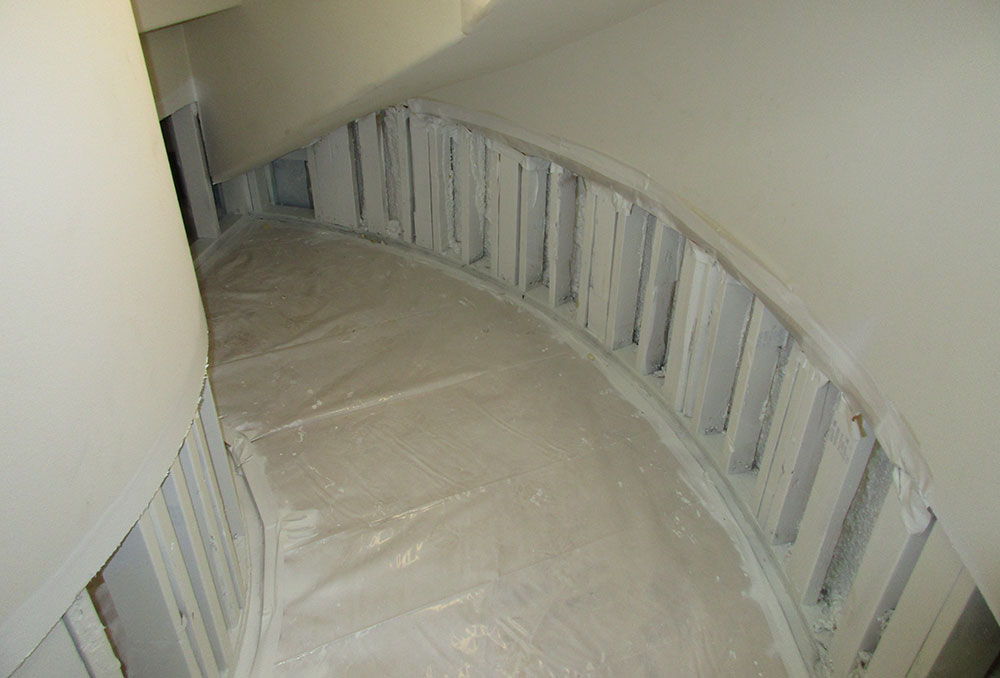 The industrial hygienist performed the evaluation/tests and everything came back clean.
The SteraMist™ Environmental System disinfects surfaces 2 to 3 times faster than similar products and is scalable to treat multiple surfaces simultaneously. Depending on room size and configuration, the entire process lasts around 75 minutes, as compared to Activated Hydrogen Peroxide (aHP) at 2 to 3 hours, Hydrogen Peroxide Vapor (HPV) at a minimum of 5 hours, or Vaporized Hydrogen Peroxide (VHP), which can take a minimum of over 6 hours before re-entry.
Contact Dalworth Restoration today at 817-203-2944 for your home estimate. Our Restoration Crew's are on call 27/7 for emergency's.