DFW's Trusted Leader in Restoration and Clean-Up, Since 1976
24/7 Emergency Services
How to Stop a Water Heater Leak in Dallas/Fort Worth, TX
Hot water heater leak can occur for various reasons: loosen drain valves, pressure build-up, rusted water tank, etc. This can cause great property damage and pose many health risks. Immediate repair by professionals is the best solution to fix it properly and prevent any further damage in the long run.
Dalworth Restoration is a licensed restoration and clean-up company in Hutchins, Irving, Wylie, and other greater Dallas/Fort Worth areas. We provide installation, repair, replacement, and 24/7 emergency services for all kinds of water, storm, flood, mold, and other damages.
So if you are looking for expert help to fix your water heater leakage, call us today at 817-203-2944 for a free estimate and inspection.
Causes Of Water Heater Leaks in Homes
A water heater is a very crucial part of our daily lives. We need it for cooking, cleaning, bathing, space heating, and much more. But they do not last forever and are prone to damages: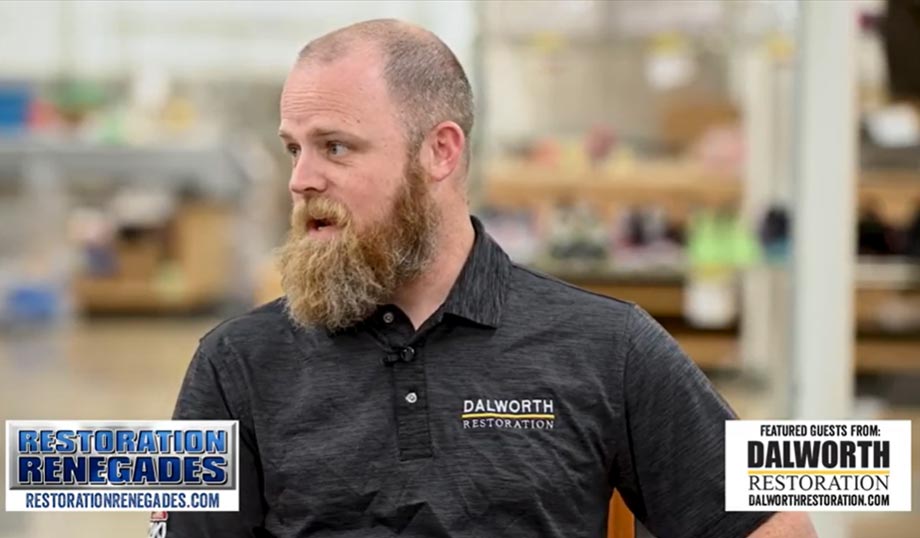 Loose Drain Valve: This is the most common cause of a water heater leakage.
Too Much Pressure: Sometimes a water heater tank can build up too much pressure which can cause leaks.
Cracked Storage Tank: Hot water heaters are built with a glass-lined storage tank. Over time, the natural minerals in the water can calcify and create deposits on the inside of the tank. These can crack the glass lining and cause your water heater to leak. Also, as water is heated, it expands. Over time, this expansion creates stress on the glass lining of the heater and can cause it to crack.
Others: Lose fixtures, improper draining, aging (a water heater has an approximate life-span of 15 years), etc.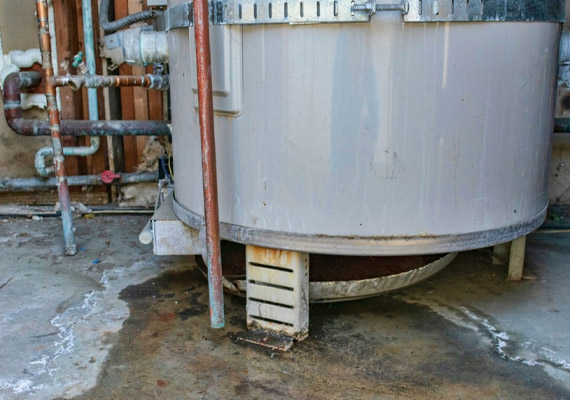 Problems Caused By A Leaky Water Heater
A water heater leak can be dangerous. The temperature and pressure relief valve of a heater maintains proper pressure inside the tank and keeps the tank from getting too hot. If there is a leakage it can burst out. Water leaks have the ability to destroy your carpet, warp your floorboards, and even cause the development of illness-inducing mold and mildew.
This disaster is one of the top five sources of residential water damage (IBHS), leading to an average of $4,444 per incident.
The Best Way To Fix a Leaky Water Heater
When there is a water heater leakage, having a professional to do the job is always the safest and best way to avoid potential long-term and expensive damage to your home.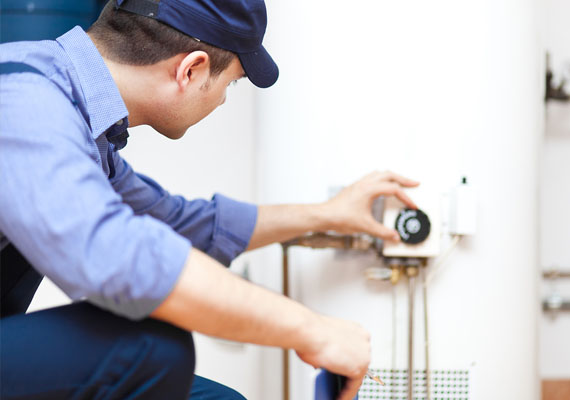 Dalworth Restoration has been in the water damage restoration industry since 1976. We have completed over 57,200 successful restoration projects to date. Our service caters to both residential and commercial properties.
Our professionally trained technicians are certified through the Institute of Inspection Cleaning and Restoration Certification (IICRC) and are dedicated to serving our customers, making Dalworth a household name.
Customers and insurance companies prefer Dalworth Restoration and clean-up services based on our reputation and satisfaction guarantee.
Our other water damage restoration services include plumbing, drain and sink, appliance leak cleanup, burst & frozen pipe repair, and more.
Make an appointment with our experienced professionals to find and fix the source of your leak, so you can avoid dangerous damages and expensive repairs. If you don't currently have a leak, we still recommend getting your water heater inspected annually as a preventative measure.
Let Dalworth Restoration Stop Your Leaky Water Heater in DFW
So call us today at 817-203-2944 or complete our online contact form and our team will get back to you soon. We stop water heater leaks in Denton, Garland, Plano, McKinney, Grapevine and throughout the Dallas-Fort Worth Metropolitan area!