DFW's Trusted Leader in Restoration and Clean-Up, Since 1976
24/7 Emergency Services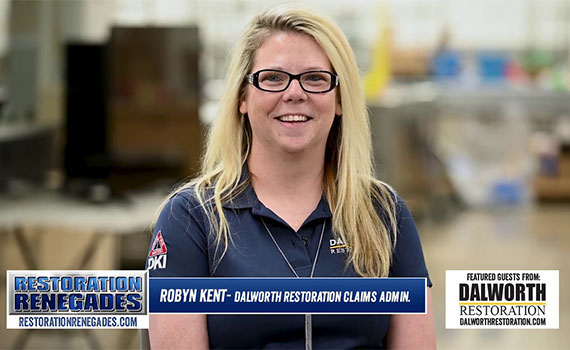 Frozen Pipe Prevention in Dallas/Fort Worth, Texas
If you have a frozen pipe or a burst pipe, contact Dalworth Restoration for emergency burst pipe services at 817-203-2944. We can immediately start extracting water from any busted pipe and begin the drying process. Busted pipes are one of the most common causes or water damage in a home or business. We have the equipment and expertise to mitigate the problem and get your home or business back to its preloss condition as soon as possible. Check out these tips to prevent frozen, burst pipes and water damage.
Long Term Strategies to Prevent Frozen Pipes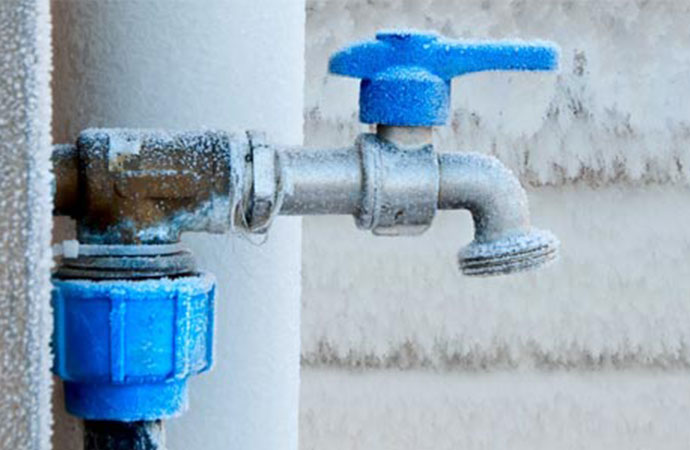 Long term strategies to prevent pipes from freezing and bursting include year round maintenance and winterizing. This will help your home or business to prevent water damage. You can prevent pipes from bursting by checking them on a regular basis. Pipes more likely to freeze and burst include: pipes in the main sewer line, exterior walls, attic, basement, crawl space and garage pipes. 
Pipes: Check your water supply system regularly for possible leaks, cracks and regular wear and tear. Winterize and insulate water pipes to minimize the likelihood of water damage from frozen and burst pipes.
Home: Add air sealing and seal and caulk air leaks and water leaks to prevent pipes from freezing and bursting. Add insulation to your attic, basement or crawl space to insulate and provide consistent room temps.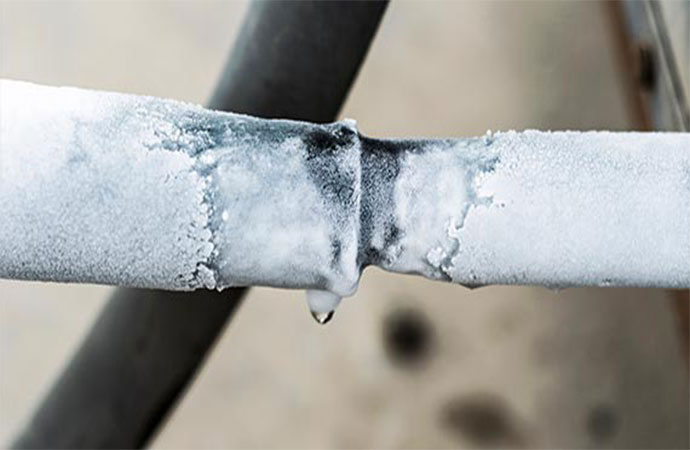 Immediate Strategies to Prevent Frozen Pipes
Before extreme weather strikes, prepare your home to prevent water damage before it occurs. When temperatures dip, take immediate action to prevent water damage:
Open Kitchen and Bathroom Cabinets - allow warm air to circulate around water pipes.
Open Taps Throughout House - allow water to drip to keep water pipes from freezing.
Turn Water Off - drain water supply lines.
Keep Thermostat at 55 Degrees - while away in the winter.
Homeowner insurance companies are more apt to pay your water damage claim if you can show that you have done your due diligence and maintained your property in a reasonable manner. Contact Dalworth Restoration for any of your pipe leak repairs and ask us about all of our water damage and plumbing overflow service. We will dispatch our professional technicians to your home or business anywhere in our Dallas/Fort Worth Service Area.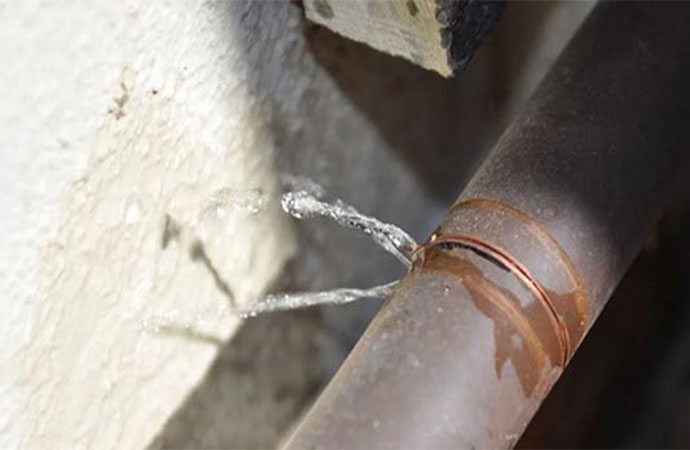 Winterizing your Home - Home Energy Upgrade Services
Contact the friendly professionals at Dalworth Restoration for a complete home inspection. Our Inspection comes with a Complete Home Solution. Your Dalworth technician will show you where air leaks and energy loss are occurring and where we can seal and insulate areas of your home to prevent pipes from bursting. We provide  Estimates for all of our services including burst pipe services. All of Dalworth Restoration's water damage and home improvement services are backed by our customer satisfaction guarantee. Contact Dalworth Restoration now and your emergency water damage clean up and repairs will be serviced promptly and professionally, to your satisfaction and peace of mind.
Full Range of Water Damage Restoration Services
As a water mitigation company in the Dallas/Fort Worth area, our focus is to return your life back to normal and as soon as possible after water damage occurs. Contact us today for these water damage restoration services.
Professional Customer Service
24/7 Emergency Response
On Site In About An Hour
Excellent Customer Service
Inspections
State-Of-The-Art Drying Equipment
Contact Dalworth Restoration for your residential and commercial overflow plumbing, water cleanup and water damage restoration needs in Dallas, Fort Worth, Arlington, Grapevine, Bedford, Euless, Hurst, Keller, North Richland Hills, Southlake, or any other city in the North Texas area.
Frequently Asked Questions
It is essential to insulate your pipes to prevent them from freezing. This is especially important for pipes that are exposed to cold. To prevent freezing, you can let water trickle slowly from the faucet connecting to the pipes.
Dalworth Restorations has both the experience and expertise to find areas that are vulnerable to freezing and to implement preventative measures to keep your pipes safe. Our experts can help you create a winterization plan that will protect your property throughout the winter months. Our professionals can thaw pipes that have frozen and prevent any further damage.