DFW's Trusted Leader in Restoration and Clean-Up, Since 1976
24/7 Emergency Services
DFW's Trusted Leader in Restoration and Clean-Up, Since 1976
Over 62,000+
Successful Restoration
Projects Complete
24/7 Emergency Services
Free Estimates
Work Directly with All Insurance Companies
Bounded & Insured
Winter Home Water Damage Repair & Restoration in DFW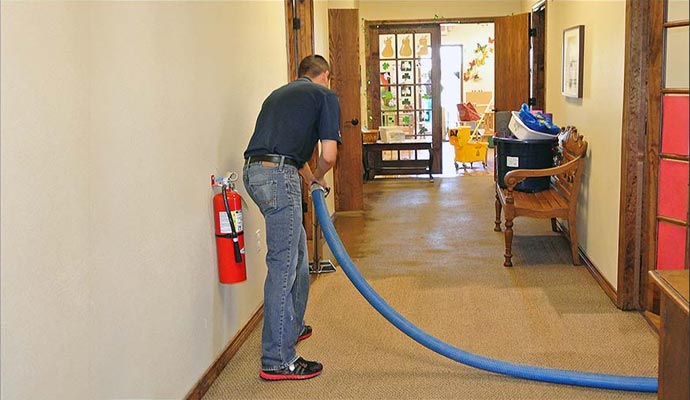 Any type of water damage to your home at any time of the year is a nuisance. But if we have to compare, the trouble is manifested if it occurs during the winter season. The simple reason behind that is that it is hardest to dry out or repair given the cold temperatures and inclement weather.
The damage can range from pipe leaks to structural damage. Whatever and how large the damage may be, Dalworth Restoration has solutions to them all.
Dalworth Restoration is a professional, licensed local water, storm, fire restoration, and construction contractor that provides professional water damage restoration services in Addison, Aledo, Allen, Alvarado, and all other Dallas/Fort Worth areas since 1976.
If you are suspecting the danger of winter water damage in your home or office call us today at 817-203-2944 to get a free consultation or estimate.
Types of DFW Household Water Damage in Winter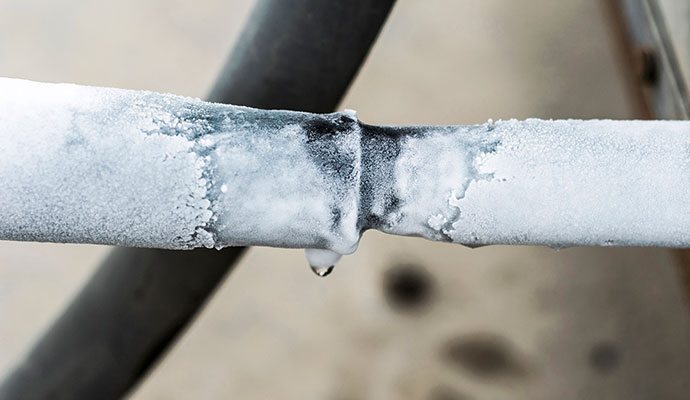 Frozen Pipes
Ice forming in a water supply line can cause internal pressure to go up and rupture the pipe, releasing hundreds of gallons per hour. Water flow can also stop during extreme cold.

Ice Dam Roof Damage
The part of the house structure that gives us the most protection and endures the harshness of winter the most is the roof.

The buildup of snow and ice on your roof becomes heavy over time, putting a lot of pressure on your roof. Sometimes this can lead to part of your roof sagging, getting a hole in it, or collapsing. Older roofs are especially at risk for this type of winter water damage.

Flooding
Any kind of precipitation (rain, snow, etc.) has the potential to flood your home or business. When the snow melts rapidly during a warmer period during the winter or the end of the winter or your area experiences heavy rainfall, the runoff can surpass the amount that the area can handle, resulting in the excess going to the only place it can – your home or business. This leads to undesired flooding and water damage that needs to be cleaned up by a professional.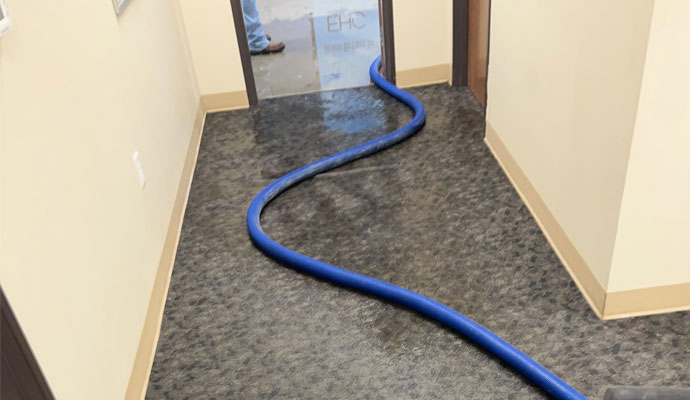 Water Damage Restoration Services We Offer
Basement Waterproofing
Carpet Water Damage
Insurance Claims
And much more!
Choose The Expert to Repair & Restore Your Water Damaged Property
If your home/business has suffered winter water damage, call the experts at the earliest sign of it to minimize the loss. If you live in Dallas–Fort Worth area, call us today at 817-203-2944 or contact us online, and our 24/7 emergency responsive crew will be there in your vicinity in no time.