DFW's Trusted Leader in Restoration and Clean-Up, Since 1976
24/7 Emergency Services
Top 5 Tips To Prevent Frozen Pipes And Worse
Where You Live Doesn't Necessarily Matter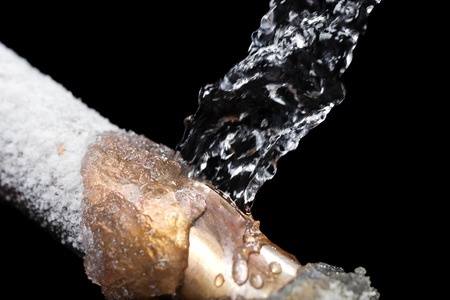 Whether you live in Maine or California, freezing temperatures will eventually find you.  As Texans, we know that the weather can change at the drop of a hat and during our short "winter" season, we almost always have nights where it goes below 32 degrees.  That's why it is extremely important to take steps to prevent disasters such as flooding, structural damage, and mold that can potentially occur as a result of pipes freezing.
Winter Is Coming   
As winter begins to rear her blustery head, you should have already taken some necessary precautions.  For instance, pipes in your crawlspace or attic should have been insulated, any leaks in your home (typically dryer vents, electrical wiring or places near your pipes) should have been sealed, and garden or outside hoses should be disconnected.  WARNING: If you have NOT done any of these things yet, I give you permission to stop right NOW and go do them. And then come back and finish reading! 
How To Prepare For the "F" Word ("Freeze")
Your weatherperson has just given the forecast and it is a "cold" hard fact that freezing temperatures will be in your area.  What do you do now?  Follow these five tips, in no particular order, and then curl up on your couch with your blanket, hot beverage, and Netflix.
Tip 1:  Allow a small drip/stream of water from your faucets and keep them on overnight.  Don't forget about the ones outside!
Tip 2:  Keep your heat on and above 55 degrees.
Tip 3:  Keep your home at the same temperature day and night.  Resist the urge to turn down the heat before going to bed.
Tip 4:  Open kitchen and bathroom cabinets to allow heat to get to the pipes underneath, especially if they are near an outside wall.
Tip 5:  If you have water supply lines in your garage, keep your garage door closed.
Darn Pipes, They Froze Anyway 
Maybe you read this blog too late or missed the weather forecast and you didn't have a chance to follow our tips.  Don't panic.  Just because your pipes froze doesn't automatically mean that water is busting through any of them (and if they are, call Dalworth Restoration immediately).  If you go to turn on your faucet and nothing emerges, open all your faucets.  You may try heating the pipe with a hairdryer, an electric heating pad, or rags soaked in hot water (microwave a wet rag).  If none of those methods work, put a call into your plumber.  Just please stay away from using anything flammable!  You kind of look good with eyebrows and hair.
---
Dalworth Restoration
When fire, flood or storm damage occurs to your North Texas residential or commercial property, contact Dalworth Restoration—a restoration company you can trust to get the job done professionally and efficiently, to your expectations, satisfaction guaranteed.
Dalworth Restoration
12750 S. Pipeline Rd.
Euless, TX 76040