DFW's Trusted Leader in Restoration and Clean-Up, Since 1976
24/7 Emergency Services
Over 68,150+
Successful Restoration
Projects Complete
24/7 Emergency Services
Free Estimates
Work Directly with All Insurance Companies
Bonded & Insured
Complete Home Reconstruction in Dallas-Fort Worth
Flood, fire, wind and other natural disasters can damage North Texas homes beyond repair, and major or complete home reconstruction is often necessary.
A reliable contractor, building permit and decisions on repairs, modifications, design, replacements or total removal are your next decisions. Rebuilding affords chances to lessen the impact of future disasters. Changes can mean a more storm-resistant home.
Dalworth Restoration is a fully licensed general contractor and construction company in the State of Texas. Our high level of service, the standard of care, and professionally licensed and certified crews set us apart from all others. We provide assistance in Dallas, Fort Worth, Arlington, and across our D/FW service area, call us at 817-203-2944 to learn more and arrange a consultation.
To-do's Before Complete Home Reconstruction in Dallas-Fort Worth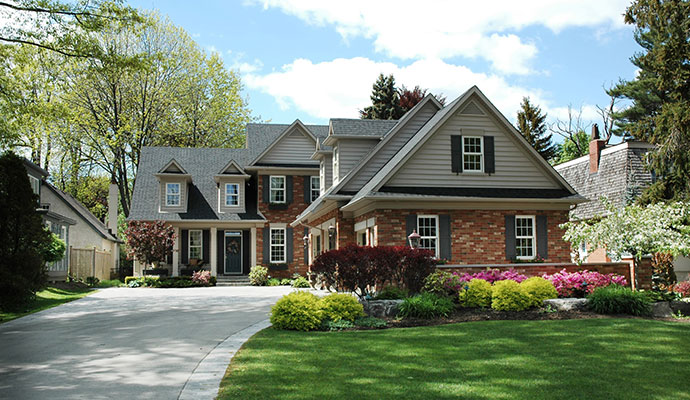 Dalworth Restoration and its network of disaster recovery specialists can partner with you for complete home reconstruction. Some prior steps can include:
Take safety precautions: Have everything you need in case of a temporary relocation. Stay safe and out of harm's way during reconstruction.
Check coverages: Check that your insurance carrier has approved all coverages you require, and that you aren't taking on uncovered or unapproved repairs, unless you choose that option.
Contents salvage: Make sure anything you can collect or salvage is retrieved or stored before reconstruction. Lost or destroyed covered item should be reported to your insurance carrier.
Consider all options: Make sure complete home reconstruction is the route you want to take. There are benefits and drawbacks to rebuilding, and make sure all decisions are well informed.
Dalworth Restoration is Your Disaster Cleanup & Recovery Specialist in D/FW
Major disaster cleanup and restoration is a Dalworth specialty, so tap into our vast resources and expertise to help you through a difficult time. Our professional services include:
Trust Dalworth Restoration For Complete Home Reconstruction in Richardson
Contact Dalworth Restoration for fire and water damage restoration, construction, reconstruction and remodeling services in Dallas, Fort Worth, Arlington, Bedford, Colleyville, Euless, Keller, Kennedale, North Richland Hills and across the Dallas-Fort Worth Metroplex. Your North Texas home or business will be safer, healthier, more comfortable and energy efficient with our construction services. To learn more about complete home reconstruction, call 817-203-2944 or contact us online to arrange a consultation. We're available for 24/7 emergency service.