DFW's Trusted Leader in Restoration and Clean-Up, Since 1976
24/7 Emergency Services
Over 66,200+
Successful Restoration
Projects Complete
24/7 Emergency Services
Free Estimates
Work Directly with All Insurance Companies
Bounded & Insured
Crawlspace Encapsulation in Dallas & Fort Worth
When the crawlspace encapsulation of your house gets damaged by any disaster, it is very important to restore them. To restore their trust only Dalworth Restoration. Dalworth Restoration is a fully licensed general contractor and construction company in Westminster, Grapevine, and other cities around the Dallas-Fort Worth Area. When you need our assistance, please contact us at 817-203-2944 or click here to schedule an appointment now!
Benefits of Crawl Space Encapsulation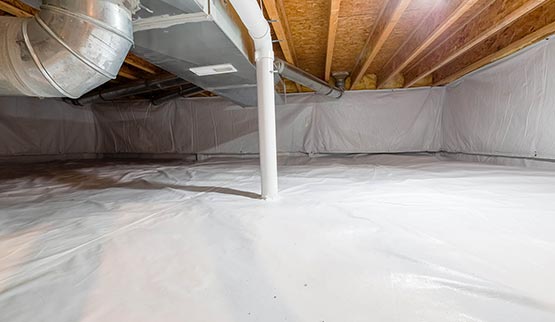 Here are the advantages of having crawlspace encapsulation in your house-
Reduction of Mold Growth and Pest Infestation: Your crawlspace may get flooded with water if there is a pipeline break, heavy rain, or quick snowmelt; alternatively, a rainfall or rapid snowmelt may cause water to seep in. It is less probable that the water that has been trapped will evaporate in this area of your house since there is minimal ventilation in this area. Over time, it may encourage the formation of mold and mildew, in addition to insects that flourish in regions that are dark and wet. These issues may be avoided with crawl space encapsulation by ensuring that the region is kept dry at all times.
Improved Air Quality: The mold spores and mold itself might have a negative impact on the quality of the air within your home. Mold spores are often risk-free when they are present in very trace amounts. However, an elevated concentration of this fungal might bring on allergic reactions in certain persons. Molds and pests are basically the same things. Additionally, they have the potential to contaminate the air that you and your family breathe. Having a Crawl Space Encapsulation prevents that and improves air quality.