DFW's Trusted Leader in Restoration and Clean-Up, Since 1976
24/7 Emergency Services
Over 68,150+
Successful Restoration
Projects Complete
24/7 Emergency Services
Free Estimates
Work Directly with All Insurance Companies
Bonded & Insured
Restoration of Fire Damage Caused by Heating Equipment in DFW
Heating equipment fires can cause significant property damage and be a safety hazard. Let's say a fire broke out in your home's heating appliance. This might have been a stove, furnace, water heater, heat pump, or even a gas-powered space heater. In that circumstance, it is crucial that you restore your property and make it safe for the people who live or work there. Immediately contact Dalworth Restoration, a licensed, local professional restoration company that offers all kinds of restoration services, including superior fire damage restoration services.
We offer services in Haltom City, Kennedale, Plano, and throughout the Dallas-Fort Worth region. So if you need heating equipment fire damage restoration solutions and services, call us today at 817-203-2944 for a free estimate. We also provide board-up service to help prevent further water damage or wind damage.
Causes of Heating Equipment Fire Damage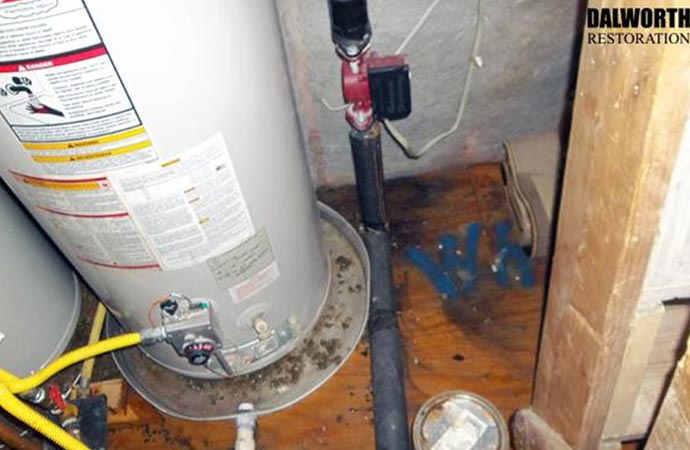 Poor maintenance: A qualified technician should regularly inspect and maintain heating equipment, such as furnaces and boilers. Failure to maintain the equipment can lead to a buildup of flammable debris, such as dust or lint, which can ignite and cause a fire.
Electrical issues: Faulty wiring or improper electrical installation can lead to electrical shorts, which can cause sparks that ignite flammable materials.
Fuel leaks: Heating equipment that runs on fuel, such as gas or oil, can be susceptible to leaks. If the fuel leaks and comes into contact with a heat source, it can ignite and cause a fire.
Overheating: Overheating can occur with heating equipment if it is not adequately suited for the space it is heating or if it is operated incorrectly.
Human error: Accidents can happen when heating equipment is used improperly or if flammable materials are placed too close to the heat source. Additionally, smoking near heating equipment can be a fire hazard.
Choose Dalworth Restoration for Heating Equipment Fire Damage Restoration
After experiencing a heating equipment fire, you need an experienced expert like Dalworth Restoration, who offers inspection after the damage and provides the best residential fire damage restoration service for your home. So call us at 817-203-2944 or click here to know more.