DFW's Trusted Leader in Restoration and Clean-Up, Since 1976
24/7 Emergency Services
Over 68,150+
Successful Restoration
Projects Complete
24/7 Emergency Services
Free Estimates
Work Directly with All Insurance Companies
Bonded & Insured
Water Damage Warning Signs
Water damage can occur when you least expect it. It's damage stays that can linger undetected in unseen areas. This can lead to more serious problems like mold damage, excessive water damage, rot, or more. 
However, you might be able to avoid severe water damage if you know what you're looking for after a flood, storm, leak, or other water event. Dalworth Restoration has ways to help you identify water damage warning signs, make quicker decisions and take timely action.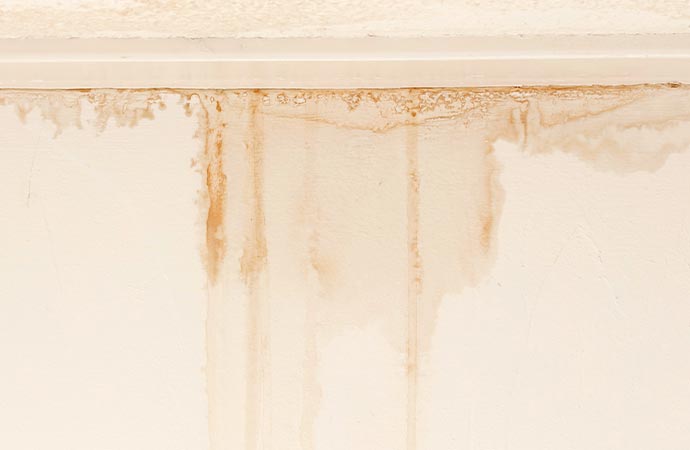 Look For Water Damage Warning Signs
Discoloration: Appears on walls, and ceilings, smudging the color or producing a different color altogether. Also formation of water rings, usually a light brown color. 
Musty smells: Indicates mold growth somewhere on your property. Other than structural damage, this could be potentially harmful to your family too.
Peeling paint or wallpaper: Excess moisture absorption can lead to flaking or peeling off of paint or wallpaper in certain areas of your home.
Utility bill spikes: This could mean water is leaking somewhere without you knowing about it.
Slow leaks: Plumbing lines, kitchen faucets, sinks and more with slow leaks can also lead to water damage if left unchecked. 
What's Next After Water Damage Warning Signs?
When you face signs of water damage in your home or office, taking action immediately can prevent more serious damage. Dalworth Restoration provides efficient water damage cleanup and restoration. We have the expertise to mitigate water damage and return your property to its pre-damaged condition. 
Our IICRC-certified team is available 24/7 for customers in Alvarado, Haltom City, Melissa, Springtown, and scores of cities across our Dallas-Fort Worth service region. Call us today at 817-203-2944 or contact us online to learn more and arrange a consultation with a Dalworth representative.