DFW's Trusted Leader in Restoration and Clean-Up, Since 1976
24/7 Emergency Services
Over 68,150+
Successful Restoration
Projects Complete
24/7 Emergency Services
Free Estimates
Work Directly with All Insurance Companies
Bonded & Insured
Water Damage Mitigation vs Water Damage Restoration in DFW
Every homeowner has to deal with a water damage issue at some point in their lives, whether it originates either from the outside or natural causes or from inside their home. It can be a burst pipe, a leaking dishwasher, spilling soapy water on the kitchen wood floors, or a natural disaster like a flood that can cause water damage inside your house.
In such cases, water damage restoration and water damage mitigation services might be needed. But do you know what the difference is between restoration and mitigation?
We will show you some major differences between them to aid you in understanding which service you will require for water damage in the Dallas/Fort Worth, Texas, area. You can call us at 817-203-2944 to learn more about this topic and schedule our services.
The Major Differences Between Water Damage Mitigation & Water Damage Restoration
Mitigation is the procedure of preventing additional damage from happening in a water damage situation. The water mitigation process can include: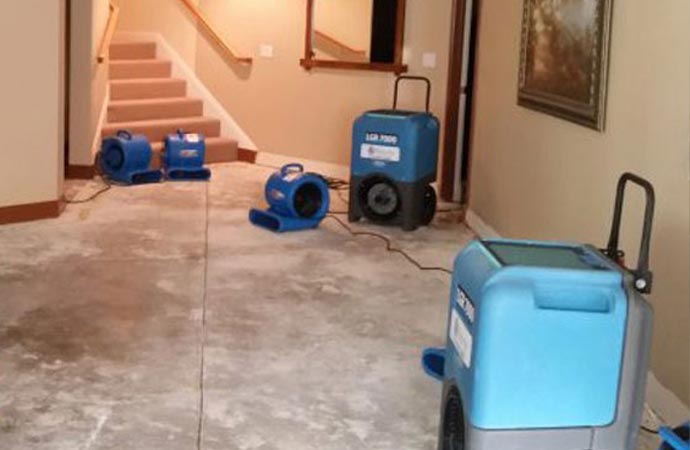 Removing water from your house and drying the water-damaged areas to prevent the growth of mold
Cleaning and disinfecting your home's furnishings
Removing affected furniture and floorboards or drywall from the house after a flood
Putting a tarp over the water-damaged area of your roof or boarding up your windows
In every case, water damage mitigation strives to lessen the potential loss you can suffer instead of performing repairs to get your house back in good shape. On the other hand, water damage restoration aims to make those repairs. The water damage restoration process may include:
Fixing damaged walls or floorboards
Removing mold from your home
Repairing damages to the roof
Carrying out a moisture test to ensure the water damage has been correctly treated
Dalworth Restoration – A Reliable Source for Water Damage Restoration
When it comes to determining whether you require a water damage restoration or mitigation service, the fact is that you require both as they work in combination with one another. Truthfully, restoration services cannot begin until the water damage mitigation process does.
When you face any water damage in your house and need professional water damage restoration services in Newark, Boyd, and Aurora areas, then call Dalworth Restoration at 817-203-2944 or click here. Our IICRC-certified technicians are ready to give you the best possible services.