DFW's Trusted Leader in Restoration and Clean-Up, Since 1976
24/7 Emergency Services
Over 68,150+
Successful Restoration
Projects Complete
24/7 Emergency Services
Free Estimates
Work Directly with All Insurance Companies
Bonded & Insured
Common Plumbing Overflow Issues | Dalworth
We rely heavily on plumbing systems but give them little thought until there's a problem. Plumbing leak or break emergencies can put any homeowner or business in a serious situation. A small leak or overflow can eventually turn into major water damage, especially if the problem has gone undetected.
Dalworth Restoration is familiar with common plumbing overflow issues that homeowners and businesses might face unexpectedly.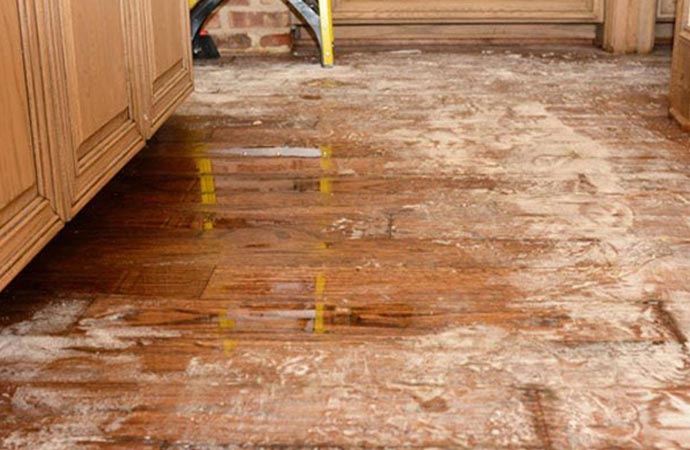 Sudden Plumbing Overflow Concerns
Clogged drains: Excessively clogged sink or other drains prevent water going out and result in overflows. This creates a plumbing emergency at the most unexpected times. Have Dalworth Restoration resolve the issue for you before you try D-I-Y methods that can be ineffective.
Toilet overflows: This can create a panic situation and inconvenience for all. Dalworth Restoration experts will help fix your overflow problem, clean up and disinfect all areas, and restore any water damage.
Sewer backups: These can be a nightmare. Major clogs and backups create unbearable odors that make these spaces in residential or commercial properties unusable with horrible odors and unsanitary conditions. Our IICRC-certified team resolves these issues and provides superior cleanup.
Appliance malfunctions: Water heaters, HVAC systems and more can leak or overflow, leading to unforeseen water damage. Professional attention is required quickly to mitigate and prevent further water damage.
Overflows Can Lead to Mold Issues
Water damage from plumbing overflows can lead to mold growth in affected areas. Mold and water damage combined are capable of causing severe damage, including structural problems and potential health hazards.
Plumbing system issues, leaks, overflows or more are no match for the experts at Dalworth Restoration. We offer the highest quality repairs, cleanup, and restoration at affordable rates. We have 24/7 emergency response to assist you with any plumbing or water damage crisis. Call us today at 817-203-2944 or contact us online to learn more and arrange a consultation with a Dalworth representative.