DFW's Trusted Leader in Restoration and Clean-Up, Since 1976
24/7 Emergency Services
DFW's Trusted Leader in Restoration and Clean-Up, Since 1976
Over 62,000+
Successful Restoration
Projects Complete
24/7 Emergency Services
Free Estimates
Work Directly with All Insurance Companies
Bounded & Insured
Soot & Dust Removal By Expert in Arlington, McKinney & DFW
Soot and dust are highly likely to appear in your home after a fire. Both of these problems can contribute to ongoing issues in the home or business, resulting in the deterioration of property components. An effective dust cleanup and soot removal operation are vital to ensure the full recovery of your property.
At Dalworth Restoration, we are industry leaders in helping to return your property to its former state after fire damage. With much experience in fire damage restoration, we've gathered a few tips and tricks to make soot and dust removal easier for homeowners.
Call us today at 817-203-2944 to know about our service with free estimates!
Soot & Dust Removal By Experts in Arlington, McKinney & DFW
Soot, the black residue left behind after a fire, is formed when various materials, such as wood, plaster, natural fibers, synthetics, foams, and plastics, are burned. Soot sticks to any surface that's cooler than the fire, usually walls, ceilings, and other hard surfaces.
Removing soot from walls is a cleanup job that requires expert attention. Before we begin soot and fire damage cleanup, there are several safety and cleaning tips to remember.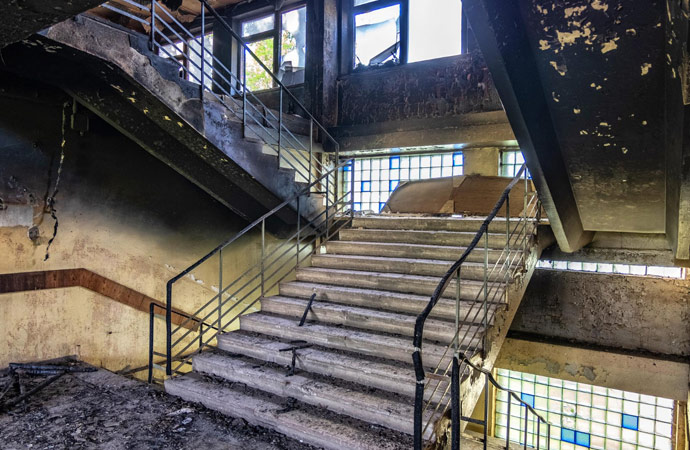 Follow These Safety Protocols Before Experts From Dalworth Arrive at Your Place-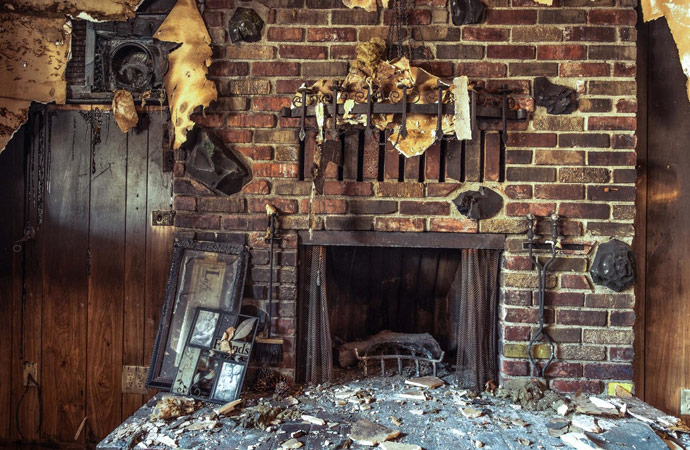 To avoid transferring soot to other surfaces, never touch anything during your initial inspection of the room.
When working in a room with soot damage, always wear gloves, a face mask, and clothing that covers your skin.
To avoid inhaling soot particles and dissipate smoke odors, keep the room well ventilated.
To make cleanup easier, remove as much debris as possible from the room.
Soot and dust damage from fires can cause some of the biggest and longest-lasting problems in domestic and business properties. Billions of tiny soot particles are toxic to humans and create an acidic reaction when in contact with moisture which results in corrosion damage to almost any surface. This is why soot and dust damage cleaning is such a vital and urgent task, even in places where the soot residue may not be immediately visible.
Dalworth Restoration team is well trained in deep cleaning techniques using the latest professional cleaning agents. This means we can complete this meticulous task to a standard that cannot be expected of conventional cleaners.
Our service area includes Addison, Allen, Ana, Bedford, Benbrook, Celina, Coppell, Denton, Ennis, Ferris, Frisco, Haslet, Hurst, Irving, Justine, Krum, Lucas, Milford, Plano, Venus, Weston, and nearby communities.