DFW's Trusted Leader in Restoration and Clean-Up, Since 1976
24/7 Emergency Services
DFW's Trusted Leader in Restoration and Clean-Up, Since 1976
Wet Insulation Service in Dallas & Fort Worth
Many homeowners experience moisture leaks into the insulation. If you live in an area with a lot of rain, you probably have a problem with wet insulation. Are you having trouble figuring out how to fix your moist insulation? If your answer is yes, you should contact professionals.
Dalworth Restoration is a reliable company that can find the perfect solution for your wet insulation and get the job professionally and efficiently, to your expectations, satisfaction guaranteed. We provide our services to people living in Dallas, Fort Worth, Arlington, Plano, and our other service areas. Call us anytime at 817-203-2944 for further information.
Causes of Wet Insulation- There are several ways or r reasons your insulation can get wet, including leaks from the roof/plumbing pipes, Ground moisture. It can also be happened because of air infiltration from windows, doors, gaps in siding, etc.
Services Provided by Dalworth Restoration
Why Choose Us?
24/7 Emergency Response
On-Site In About An Hour
Inspections
Estimates
Insurance Billed Direct
IIRC Certified Restoration Crews
State-Of-The-Art Drying Equipment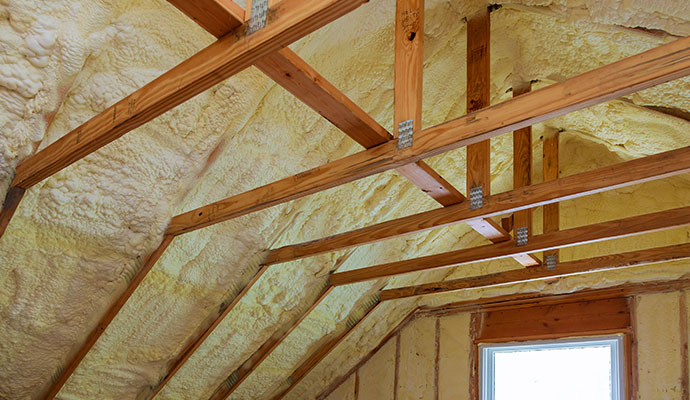 Why You Should Get Rid of Wet Insulation?
Bad for The Structure of Your Home: Because your insulation is almost directly beneath your roof, if it becomes progressively wet, the moisture will eventually wear the roof down and harm your home structure.
Mold Growth: Wet insulation can become a food source for mold and the moisture can be ideal for mold growth.
Loss of Efficiency: Over time, wet insulation will lose its effectiveness. Insulation is designed to keep your home safe from moisture, energy loss, and extreme heat or cold. If moisture is trapped in the insulation, it will become less efficient over time and lose its thermal resistance.
Call Us for Insulation Removal Service
Whenever you need to remove wet insulation in your home, you can count on us for getting the best service. Call us at 817-203-2944 or visit us online.