DFW's Trusted Leader in Restoration and Clean-Up, Since 1976
24/7 Emergency Services
DFW's Trusted Leader in Restoration and Clean-Up, Since 1976
Over 62,000+
Successful Restoration
Projects Complete
24/7 Emergency Services
Free Estimates
Work Directly with All Insurance Companies
Bounded & Insured
Structural and Contents Restoration in Dallas/Fort Worth
Dalworth Restoration offers a complete structure and contents water damage restoration process. First, our certiied techncians remove and cleanup the water and debris from your property. Then we remove your contents (belongings from within structure) and transport them to our climate-controlled contents facility for restoration. We will clean, repair, and store them, delivering them back to your property once your residential or commercial property is restored to its pre-loss and pre-flood condition.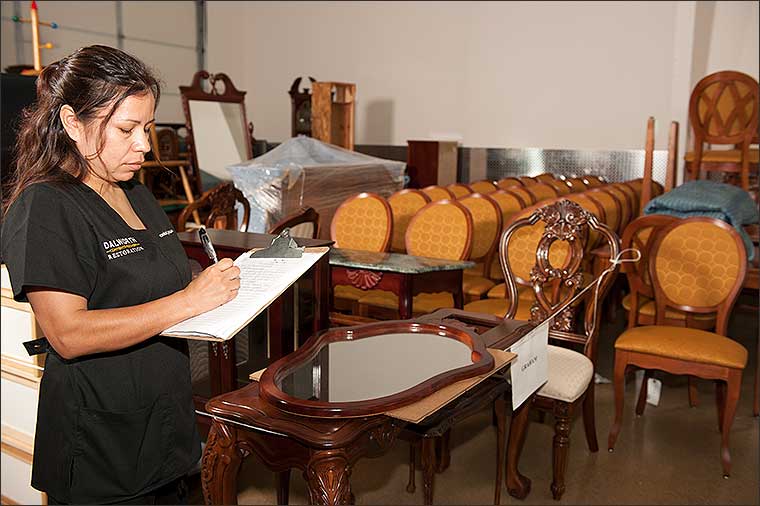 Structural Water Damage Inspection
All of Dalworth Restoration's IICRC Clean Trust Certified Technicians have the experience and training to safely and effectively perform our water damage restoration according to IICRC certifications and ANSI/IICRC S500 Water Damage Restoration Standards. Dalworth Restoration will inspect all areas of your residential or commercial property using advanced techniques including thermal imaging to check for non-visible water damage:
Comprehensive structural drying is crucial to successful restoration in order to prevent further water damage and mold growth. Thermal imaging testing is a valuable tool for finding hidden wet areas and water damage before it has a chance to cause permanent wood rot or mold damage. We check for hidden moisture spots behind walls and floorboards, as well as in crawl spaces and basements, to make sure your property is completely dry. If mold is found, complete mold remediation steps are taken to remove mold. If not, repairs and reconstruction is completed. Contact Dalworth Restoration today for a inspection.
Structural and Contents Drying Process
1. Organize Water Damaged Contents: Our flood repair technicians will move furniture and remove belongings from the wet floor to prepare for water removal and clean up. If needed, some of the water damaged contents will be moved to our contents facility for professional contents restoration & cleaning.
2. Perform Water Extraction: Utilizing advanced truck-mounted equipment with water removal hoses, our water damage restoration professionals will perform the water removal process to extract water from floors, cabinets and surfaces, basements and crawl spaces.
3. Perform Evaporation and Water Dehumidification: After water extraction and cleanup is performed and debris removed, we will use air movers and dehumidifiers to evaporate water absorbed in floors, walls, ceilings, and carpets. As water evaporates into the air, our commercial dehumidifiers will remove moisture from the air. Our technicians are IICRC certified in this process, which requires special training and expertise to prevent secondary damage from happening.
4. Ozonation Air Cleaning: Depending on the extent of water damage and the water sanitation category of the water cleaned up, we may use professional ozonation equipment to clean contaminants from the air.
5. Provide You With Detailed Instructions: Depending on the extent of water damage loss, our technicians will provide detailed instructions while using your property during the drying process. We will continue to monitor the drying equipment unitl your property is dry then set an appointment for our next visit.
6. Monitor Appointments: Dalworth Restorations's water damage technicians will visit your property on a regular basis until it is completely dry and restored from water damage. We will adjust the number of dehumidifiers, fans and ozonation equipment as your property continues to dry. On each visit we will record the state of your water damage and the progress of the drying process.
7. Deliver Contents: Once we have cleaned and restored your contents at our contents facility, we will deliver them to your home or business.
8. Direct Insurance Billing: We bill your insurance company directly and negotiate the estimate for cost of repairs and services.
9. Construction Estimate: We will provide a FREE On-Site Inspection and Estimate for construction and reconstruction services.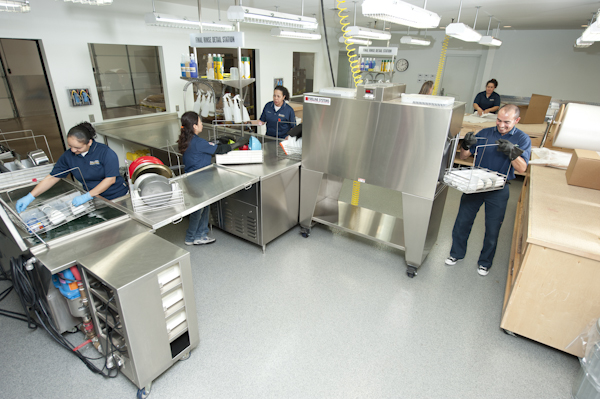 Why Choose Dalworth Restoration
Member of the Better Business Bureau (BBB)
Clean Trust Certified Technicians
Nearly 40 Years in Water Damage Mitigation
Licensed and Insured in the State of Texas
State-Of-The-Art Drying Equipment
ANSI/IICRC S500-Standard Water Damage Restoration
As a leading water mitigation company in Dallas/Fort Worth in North Texas, Dalworth Restoration's focus is to return your life back to normal and as soon as possible after water damage occurs. Contact us today to restore your North Texas property.