DFW's Trusted Leader in Restoration and Clean-Up, Since 1976
24/7 Emergency Services
DFW's Trusted Leader in Restoration and Clean-Up, Since 1976
Over 62,000+
Successful Restoration
Projects Complete
24/7 Emergency Services
Free Estimates
Work Directly with All Insurance Companies
Bounded & Insured
Our State-Of-The-Art Contents Restoration Facility in DFW
Designed by Fireline Systems, Dalworth Restoration's Contents Facility is climate-controlled for the ultimate protection of your belongings during the contents restoration process. We are proud of our state-of the-art facility and equipment, as this contents facility is one of only two facilities like it in Texas. Built to the highest quality standards, under strict UL and CSA guidelines, all of our equipment is also by Fireline. The manufacturing process for each piece of equipment is regulated by the Quality Assurance Institute (QAI). In addition, we use the latest advancements in thermal imaging and ultrasonic component technology to check for water damage and restore your contents and property from water and fire damage.
Call us at 817-203-2944. Dalworth Restoration's call center is standing by to take your call and is ready to dispatch a contents team to your location in our Dallas-Fort Worth service area to sort, pack, transport, clean and restore your contents to pre-loss with our Contents Restoration Services.
Contents Restoration Methods
Dalworth Restoration uses specialized water damage restoration and drying contents restoration cleaning and drying methods such as vacuum freeze-drying to restore a wide range of water-damaged fabric, wood, paper and metal contents. Our expert contents team can inspect your contents for damage, including water damage, mold, fire and smoke damage and metal corrosion. Contact us today! Our contents restoration services and direct insurance billing will help reduce your insurance losses significantly. We'll work directly with your insurance company adjuster to negotiate a price for our services and bill directly for our contents restoration services, so you back to normal business operations as soon as possible.
We invite you to visit our DFW Contents Restoration Facility. We're sure that you'll be impressed with our expert staff, precision equipment and advanced facility - one of only two facilities like it in Texas.
Contents Restoration Services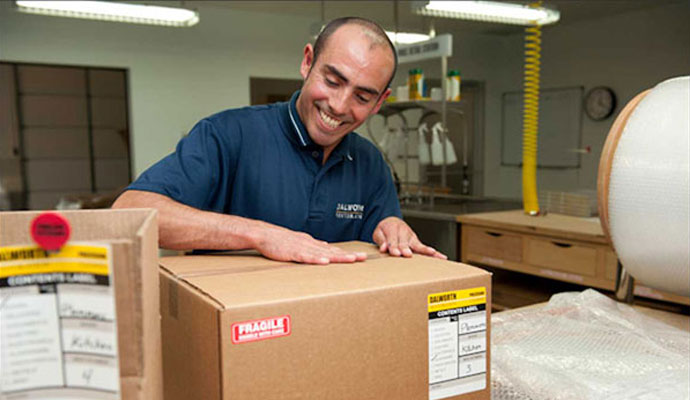 Why Choose Dalworth Restoration
Available 24/7 Everyday
On Site In About An Hour
Excellent Customer Service
State-Of-The-Art Drying Equipment
All of Dalworth Restoration's technicians are IICRC Clean Trust Certified Technicians with the experience and training to safely and effectively perform our water damage restoration and other restoration services according to IICRC certifications and ANSI/IICRC S500 Water Damage Restoration Standards.
Call us today at 817-203-2944 to get your contents restoration job started. We provide Inspections and Estimates in our North Texas service area.