DFW's Trusted Leader in Restoration and Clean-Up, Since 1976
24/7 Emergency Services
DFW's Trusted Leader in Restoration and Clean-Up, Since 1976
Over 62,000+
Successful Restoration
Projects Complete
24/7 Emergency Services
Free Estimates
Work Directly with All Insurance Companies
Bounded & Insured
Winter Disinfecting Services in Dallas–Fort Worth
Winter is often synonymous with the cold and flu season. This is because, every year, up to 20% of the US population gets the flu, while over 200 cold viruses make their rounds throughout American households.
Viruses can survive the longest in the cold season. With Coronavirus spreading again, disinfecting your home or your reopening offices can help prevent serious illnesses and even death.
Dalworth Restoration is a professional, licensed local content restoration, construction, and disinfecting service provider in Anna, Argyle, Arlington, Aubrey, and all other Dallas/Fort Worth areas since 1976.
If you are suspecting danger of winter infection such as cold, flu, or coronavirus in your home or office call us today at 817-203-2944 to get professional disinfecting services and a free consultation and estimate.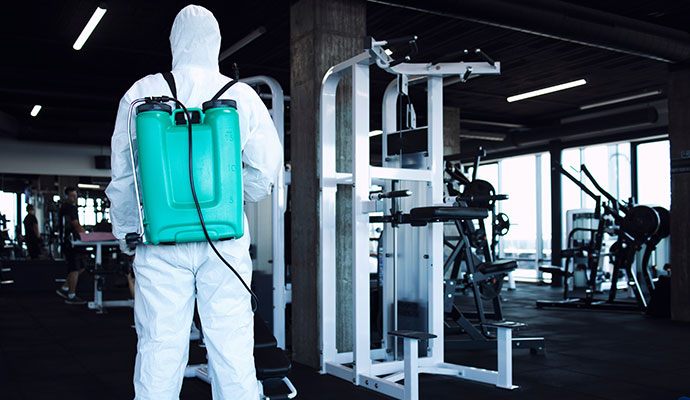 Covid Virus in Winter
Research shows, infections caused by many respiratory viruses, including influenza and some coronaviruses, swell in winter. Growing evidence also suggests that a small seasonal effect will probably contribute to bigger outbreaks in winter, on the basis of what is known about how the virus spreads and how people behave in colder months.
Flu Virus in Winter
Low humidity during the winter enables the influenza virus to live longer indoors, and this together with spending more time indoors and in closer contact, significantly increases the risk of transmission and infection.
Common Winter Infections
Common Cold
Flu
RSV/Bronchiolitis
Strep Throat
Norovirus
Why Choose Us For Disinfecting Your DFW Home or Business?
All solutions under one roof: We provide all kinds of disinfecting services. You will also get FREE, no-hassle, and no-obligation quotes and inspection service.
A diverse field of experience: Nearly 40 Years of restoration and clean-up experience and completion of over 57,200 successful restoration projects.
Responsiveness: 24/7 emergency response services and stand-by call centers to take your calls.
Quality: State-of-the-art, energy-saving equipment, and techniques.
Recognitions & Accomplishments: We are a member of the Better Business Bureau (BBB), have IICRC Clean Trust Certified Technician, and provide ANSI/IICRC S500-Standard Restoration Services.
So Call Us at 817-203-2944 or contact us online to schedule a disinfecting service today! We serve Dallas, Irving, Plano, Grand Prairie, and other cities throughout the DFW Metroplex.