DFW's Trusted Leader in Restoration and Clean-Up, Since 1976
24/7 Emergency Services
DFW's Trusted Leader in Restoration and Clean-Up, Since 1976
Over 62,000+
Successful Restoration
Projects Complete
24/7 Emergency Services
Free Estimates
Work Directly with All Insurance Companies
Bounded & Insured
Post Storm Cleanup Service in Dallas/Fort Worth
Dallas residence is prone to tornadoes, ice, and strong thunderstorms among other storm damages. Natural disasters as such can damage your roof, windows, sliding, etc. and clean-up and recovery of the debris and affected property can seem overwhelming.
Nonetheless, proper and complete post-storm clean-up is crucial to prevent any further damages to occur such as mold, water damages, and even various health risks. That is why it is important that you contact only the professionals to get the job done properly.
Dalworth Restoration is a leading residential and commercial storm restoration service provider in North Texas. We provide all kinds of emergency storm and flood damage restoration services including professional post-storm clean-up service.
So if you are in need of a local, professional, licensed, and reliable storm/disaster damage restoration service provider in your area call our experts at 817-203-2944. Our 24/7 emergency crew will clean up your property and restore it to its previous state.
Why Choose Us For Your Home/Business Restoration?
We have a 24/7 emergency response team to dispatch to your site anytime and can be on-site in about an hour.
We have IICRC Certified Restoration Crews and use State-Of-The-Art Equipment.
Member of the Better Business Bureau (BBB)
Nearly 40 Years of Water Damage Restoration
Licensed and Insured in the State of Texas
IICRC Clean Trust Certified Technicians
State-Of-The-Art Drying Equipment
ANSI/IICRC S500-Standard Water Damage Restoration Services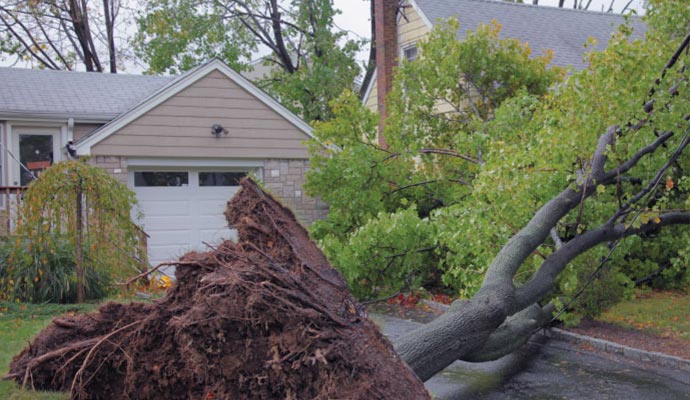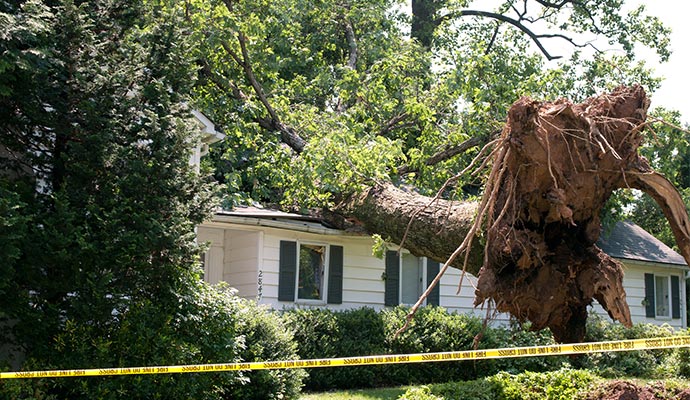 Dalworth Restoration Storm Debris Clean Up Service
Types of storm debris:
Tree limbs and branches
Storm affected furniture
Drywall
Roofing material
Downed signs
Downed power lines and poles
Wind-blown garbage
or even entire houses that have to be demolished due to storm damage.
Why Storm Debris Clean Up is So Important
Storm debris can become a serious problem immediately after a storm, in that it often blocks access to individuals and communities that may require emergency services.
In addition, storm debris is often hazardous by its very nature, since, for example, downed power lines annually account for storm-related deaths.
Debris can end up being washed into drainage inlets in a subsequent storm clogging them and creating a flooding hazard.
Does Homeowners Insurance Cover Debris Removal?
Most property insurance policies include payments for debris removal as long as the damage was caused by a covered loss. We can assist you in claiming your insurance with the insurance company.
Regulatory Requirements
Many state regulations require that any type of storm debris can not be piled or pushed into the street.
Storm Restoration Services We Can Offer
We have experts who can handle and fix any kinds of storm damages such as:
Winter storm damage clean-up
Water damage restoration and mitigation
Disaster restoration
Fire damage restoration
Plumbing overflow cleanup
Content restoration
Mold Remediation
And more.
Call the Restoration Expert To Clean-Up Your DFW Storm Damaged Property
When you need emergency storm restoration services to be sure to call the experts at Dalworth Restoration. We provide service all over Dallas/Fort Worth Metroplex including Azle, Burleson, Crowley, Duncanville, Euless, and Frisco. Simply give us a call at 817-203-2944 or contact us online and get peace of mind knowing your home is in the right hand.