DFW's Trusted Leader in Restoration and Clean-Up, Since 1976
24/7 Emergency Services
DFW's Trusted Leader in Restoration and Clean-Up, Since 1976
Over 62,000+
Successful Restoration
Projects Complete
24/7 Emergency Services
Free Estimates
Work Directly with All Insurance Companies
Bounded & Insured
Winter Storm Damage Restoration in Dallas/Fort Worth
A freezing winter itself is a nuisance to dwellers. Over that, if there is a winter storm, it brings inconvenience and causes great damage to households and even death. This can include water damage, roof damage, burst pipes, and others. Also, it can raise your insurance to a premium rate. So if a winter storm does hit your home or building, you must choose the right restoration contractor to get the job done.
Dalworth Restoration is a leading residential and commercial storm restoration company in North Texas. We provide all kinds of emergency storm and flood damage restoration services including winter storm damage restoration.
So if you are looking for a local, professional, licensed, and reliable storm/disaster damage restoration service provider in your area call our experts at 817-203-2944 to help restore your property to its previous state. Our service areas include Westminster, Weston, Heath, Highland Park, and other Dallas–Fort Worth metropolitan areas.
Disaster/ Ice Storm Restoration Services We Can Offer
We have experts who can handle and fix any kinds of winter storm damages such as:
Winter storm damage clean-up
Water damage restoration and mitigation
Disaster restoration
Fire damage restoration
Plumbing overflow cleanup
Content restoration
And more.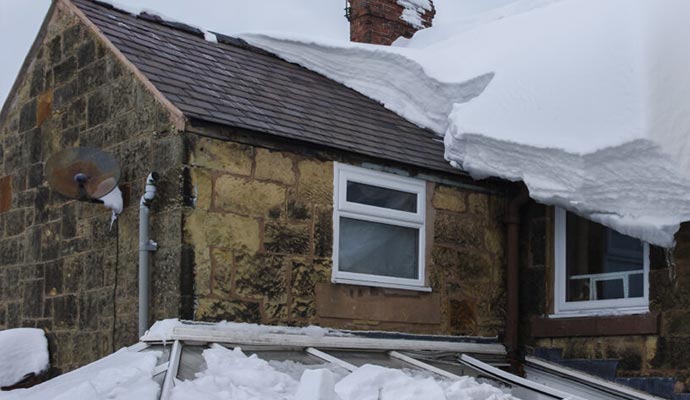 Types of Damage That Occurs During a Winter Storm in DFW
The most common types of property damage caused by severe winter storms are: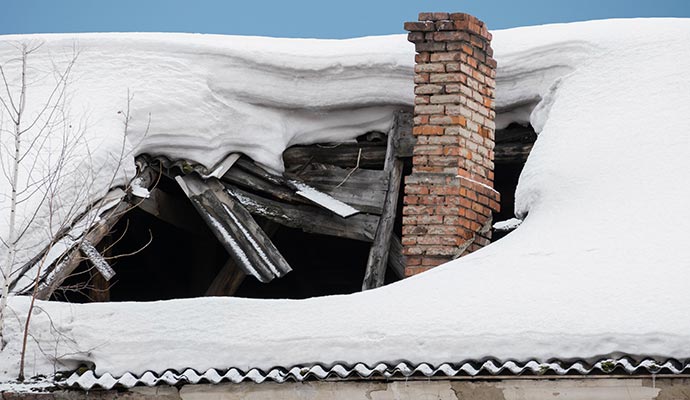 Roof damage or collapse due to snow, ice, or sleet
Water damage from burst pipes or "ice dams." Ice dams occur when water fails to flow properly through gutters, allowing it to seep into a building, damaging ceilings and walls.
Flood damage
Mold damage
Burst pipes or overflows
Structural damage
And many others.
Why Choose Us For Your Home/Business Restoration?
We have a 24/7 emergency response team to dispatch to your site anytime and can be on-site in about an hour.
We have IICRC Certified Restoration Crews and use State-Of-The-Art Equipment.
Member of the Better Business Bureau (BBB)
Nearly 40 Years of Water Damage Restoration
Licensed and Insured in the State of Texas
IICRC Clean Trust Certified Technicians
State-Of-The-Art Drying Equipment
ANSI/IICRC S500-Standard Water Damage Restoration Services
When you need emergency winter storm restoration services be sure to call the experts at Dalworth Restoration. Simply give us a call at 817-203-2944 or contact us online and get peace of mind knowing you're working with the best.