DFW's Trusted Leader in Restoration and Clean-Up, Since 1976
24/7 Emergency Services
DFW's Trusted Leader in Restoration and Clean-Up, Since 1976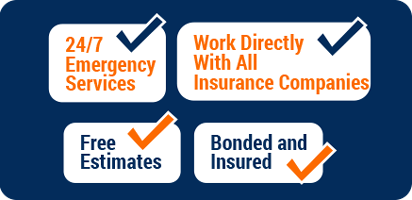 Testimonials for Dalworth Restoration
The following testimonials are from homeowners and commercial customers on fire and water damage restoration services.
Wilma H. of Dallas, TX Writes, Dalworth seemed to take a lot of pride in their work and it shows.
I would recommend your company to anyone in this situation in the future.
Marie K. in Dallas, TX Writes, It would be my pleasure to recommend Dalworth Restoration to any of my friends and acquaintances..
Very pleased with all the work from Brian Cane and Nick Hobbs.
Kimberly S. in Dallas, TX Writes, What a great guy.
Bert M. was our technician.
Mike T in Flower Mound, TX Writes, Each evening I sleep comfortably knowing my new home was built by your team of professionals
Ken Archer was our Project manager. Ken's experience, project management skills, work ethic and confidence quickly proved to me I was on the right path.
Jenny M in Plano, TX Writes, We Will Call Them For Anything We Need In The Future
Andy Rials was our Project manager. He and his team did a fantastic job.
Rick B. in Bedford, TX Say's Dalworth Gave Me Valuable Suggestions
My tenant was complaining about recurring mold in the shower. I called Dalworth to check it out for me.
Rex C. in Highland Park, TX Compliments For A Job Well Done
The smoke and soot went everywhere, but the very next Sunday morning we had all our services without a single complaint.
Lynda E. in Keller, TX Writes We Love Dalworth Restoration.
We love Dalworth Restoration, every member of your team has been wonderful.
Kristi B. in Dallas, TX Say's I'd Give Dalworth an 11!
On a scale of 1-10 with 10 as the highest, I'd give Dalworth an 11!
Carrie S. from McKinney, TX, Writes Best Service Ever!
Best service ever! Everytime they came back, they were all nice helpful and explained all the details to me!
Total Listing: 28